I have come to a realization over the past year that many nurse practitioners do not even know about the existence of peptide therapy… and this is something that every nurse practitioner should know about! For this reason, I have partnered with Justin Groce, NP, in developing an advanced course that discusses clinical peptide treatment.
Peptides are nothing more than a sequence of amino acids that illicit a response in the body. Most of these peptides mimic a stimulating hormone, thus increasing the bodies natural production of a hormone, such as growth hormone.
Many providers across the country have been utilizing peptides over the past 20 years. Do you know why? Because they work! Peptides are an alternative treatment option to help improve the quality of your patients lives.
They can be utilized for an assortment of conditions/diseases where mainstream medicine fails to provide results. They also decrease healing times from surgery/injuries, increase lean muscle mass, accelerate weight loss, improve skin quality, improve cognition and have been used by anti-aging clinics for years.
I have been utilizing various peptides in my men's health clinic with tremendous success. They help my patients decrease their recovery times and improve their quality of life. I have also personally used them to decrease my body fat, improve my recovery times, and assist in healing old nagging injuries. I love them, and my patients love them even more.
Peptides carry a favorable safety profile and have few side effects as well. The side effects patients can experience are typically transient in nature and resolve after a few days.
From a practice management standpoint, peptides are also a great revenue source for your practice! This adjunctive therapy has the ability to increase your practices revenue by multiple thousands of dollars a month. My men's health clinic routinely generates $3,000-$5,000 in revenue monthly from peptides alone. The best part? It is a cash service, so you can skip the pre-authorization headaches from insurance companies.
These are the main reasons you should seriously consider integrating peptides into your practice!
You could also open a peptide specific clinic! One of the best parts about peptides is that they are not controlled substances, therefore they could be utilized via telemedicine without an issue!
This course will go over various peptides that increase endogenous production of growth hormone and others that treat a variety of conditions including erectile dysfunction, autoimmune diseases, musculoskeletal conditions, psoriasis, interstitial cystitis and more. If you have a wellness, HRT, men's health, weight loss or even a primary care practice, this course will benefit your clinical practice.
Since peptide treatment could also increase your practices revenue, the course will also cover the practice management component of integrating peptides into your practice, such as ordering, marketing etc.
This course will teach you:
What peptides are and how they are used.
What types of practices could benefit from peptide therapy.
The legal aspects of peptide therapy.
The physiology, pathophysiology and pharmacology of peptide therapy.
The clinical practice of growth hormone peptides including:
Sermorelin
CJC1295
Ipamorelin
Ibutamoren
The clinical practice of peptides used for wellness purposes including:
Thymosin Alpha 1
Thymosin Beta 4
BPC-157
PT-141
KPV
Pentosan Polysulfate
How to identify the right patient for peptide therapy.
Side effects to be aware of.
How to manage adverse effects.
How to monitor treatment and laboratory parameters.
How to utilize informed consent.
Where to order peptides from.
How to price peptide treatment.
How to integrate peptide therapy into your marketing campaign.
And more!
There are over 2 hours of video content where Justin Groce, NP and myself go over a 97-slide presentation in detail. You will have unlimited access to this course indefinitely! There will also be an audio format for you to download/listen to so you can learn on the go.
This course includes topics such as dosing recommendations, links to suppliers, pricing suggestions, and also includes the informed consent form for peptide therapy. This course includes EVERYTHING you will need to integrate clinical peptide treatment into your practice! You could start as soon as you finish the course! It is simple!
If you are looking for an alternative treatment option for your patients, to increase your practices revenue, and increase your overall clinical knowledge, then this will be a valuable course for you to enroll in and take!
This course is only $229! This is a great deal for those wanting to easily integrate a new service line into their practice and generate additional revenue while helping your patients achieve a better quality of life! Just prescribing a peptide to TWO patients will pay for the course!
This course awards 4 CE hours with 2 hours designated as pharmacology hours!

All Elite NP CEU applies to ANCC and AANP recertification and can be used with all Boards of Nursing.
The Elite Nurse Practitioner is accredited as a provider of nursing continuing professional development by the American Nurses Credentialing Center's Commission on Accreditation

Peptides, legal aspects, and how to integrate them into your practice explained...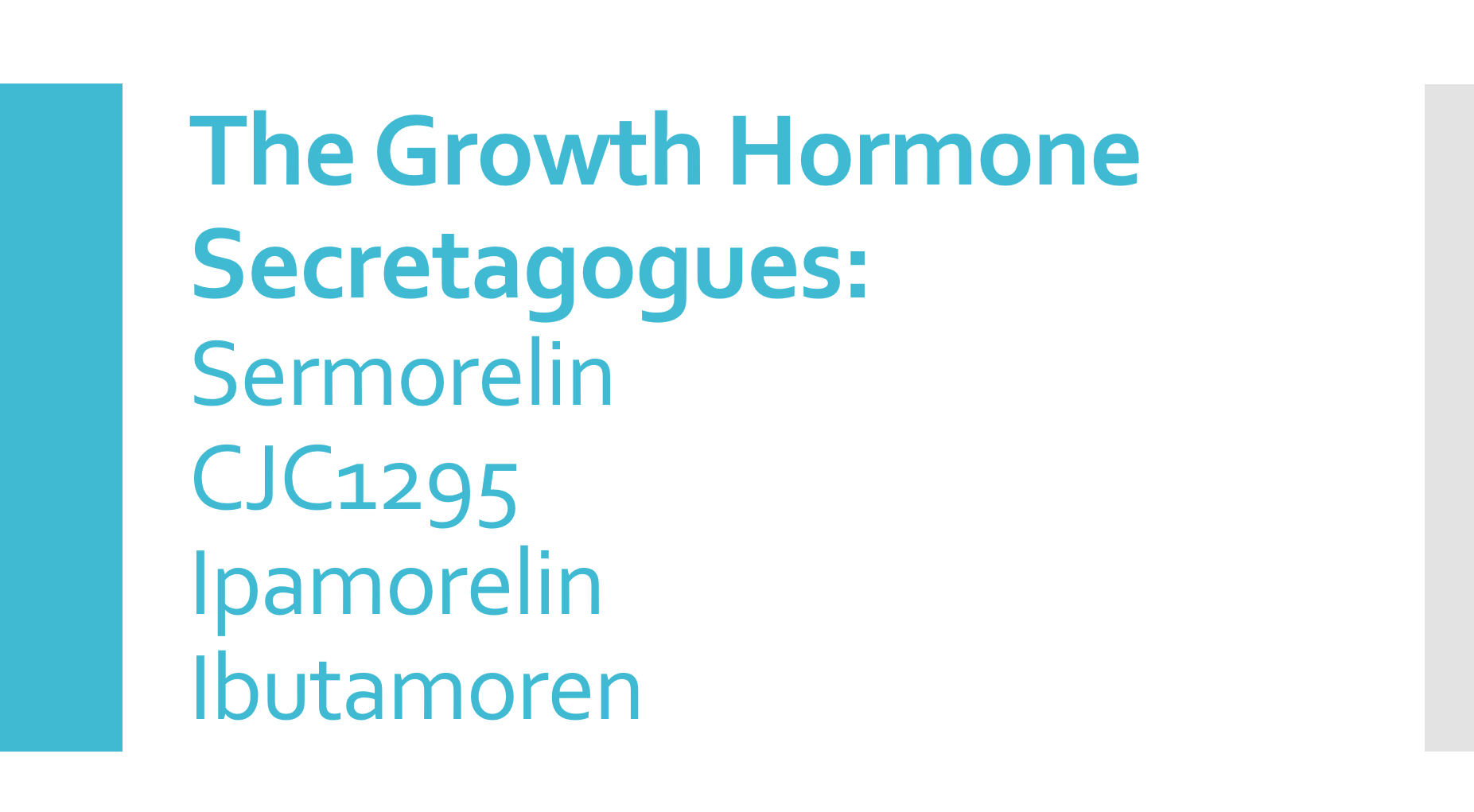 The peptides that increase endogenous growth hormone levels explained...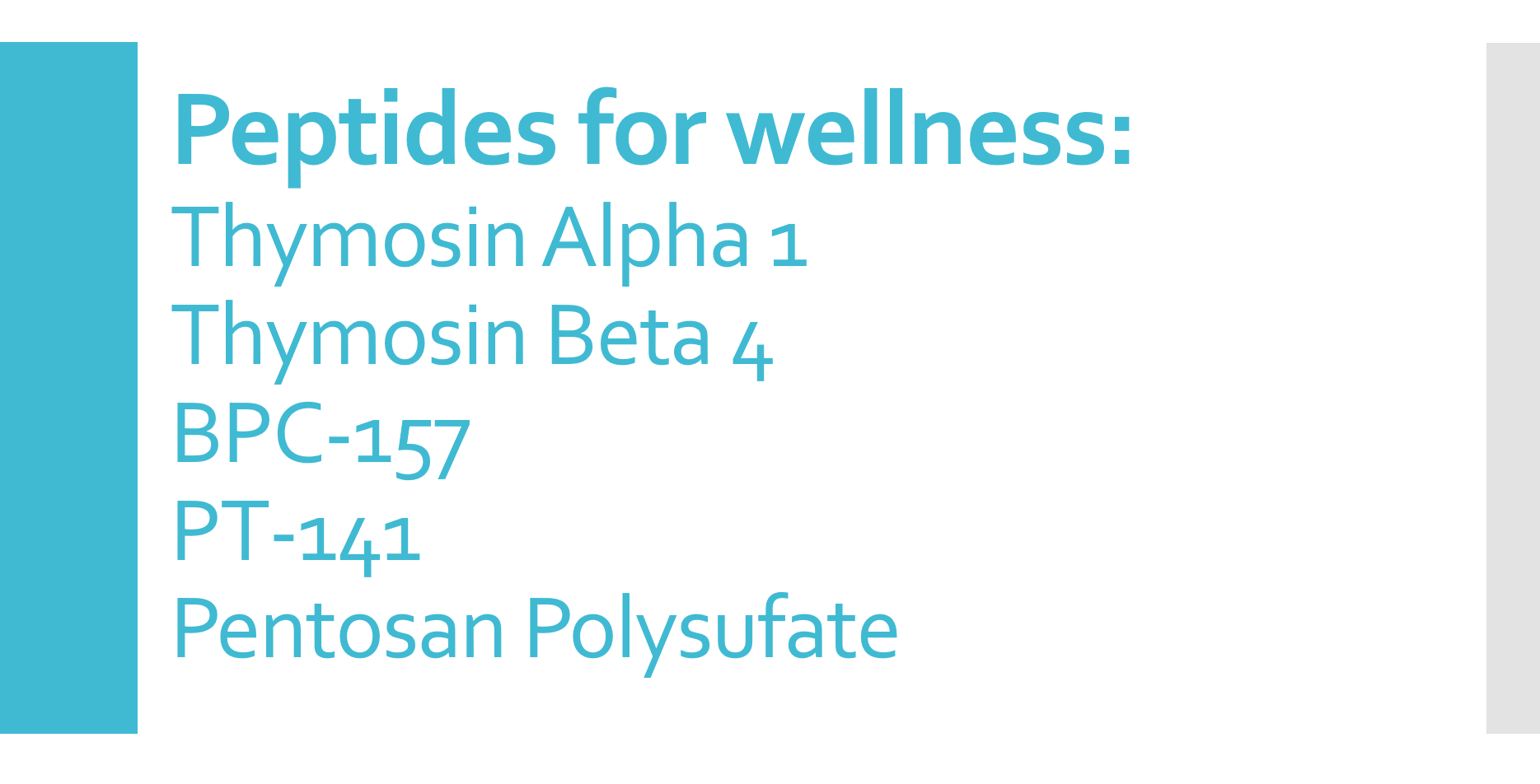 The peptides used to treat various disease processes explained...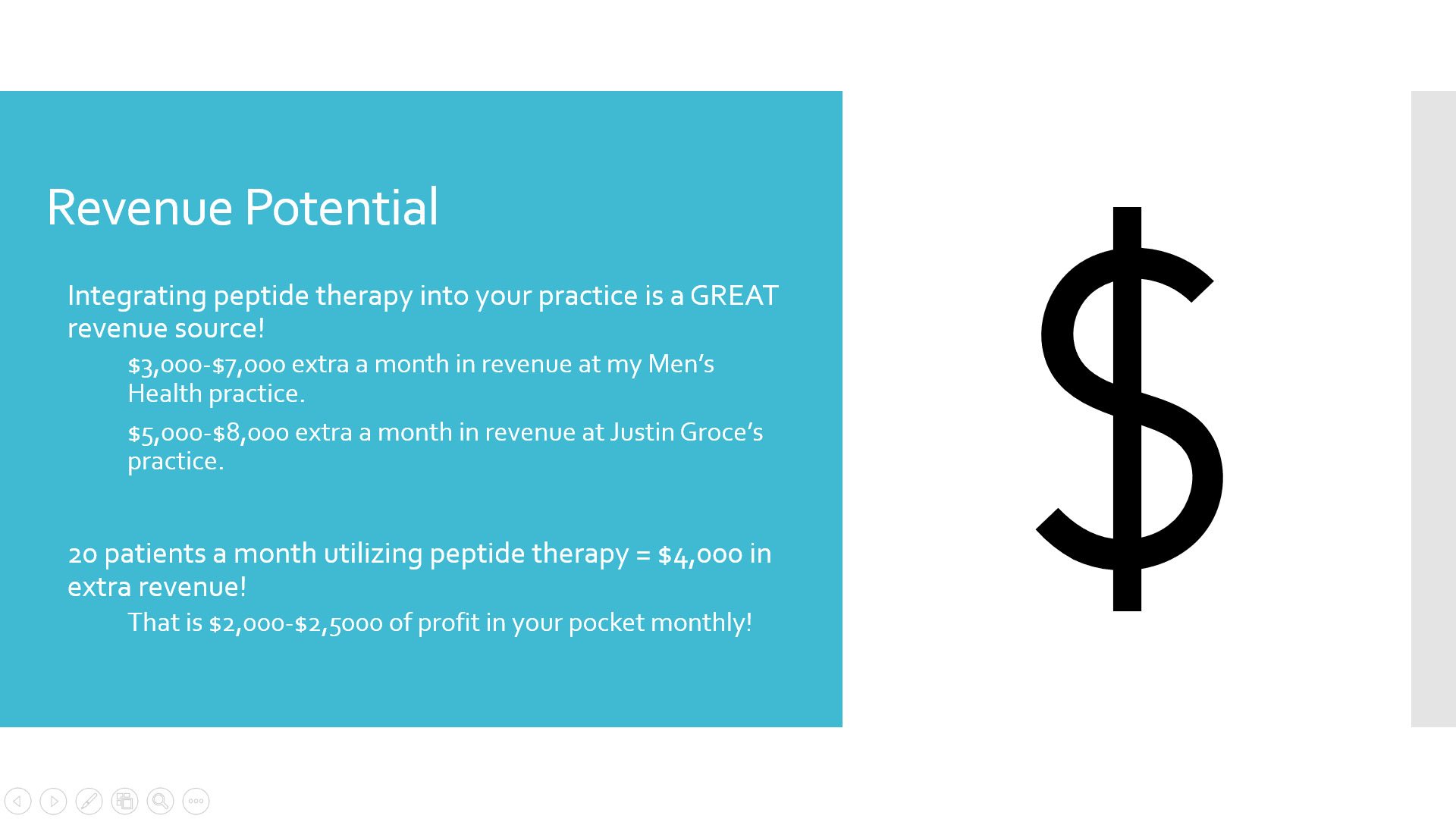 Practice integration, where to order, how to price, and marketing peptides explained...
100% Lifetime Money Back Guarantee on all Elite NP Courses.
I am so confident you will walk away more knowledgeable and empowered from this course, that I provide a 100% Satisfaction Guarantee!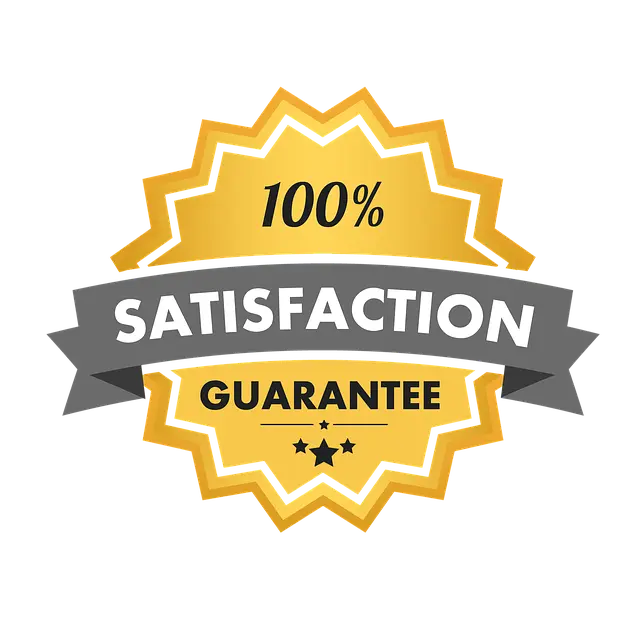 Frequently Asked Questions


Will I have unlimited access to this course?
Absolutely! You can access this course however many times you want for however long you want!
Do I have to have a specialized certification to utilize peptide therapies?
No! If your license allows you to evaluate and treat patients in your state, you can utilize the information in this course. There is no special certification or license needed to utilize these powerful treatment options in your practice. Anyone who has a license to practice can do it!
Will this course teach me how to utilize all available peptides?
No, there are DOZENS of peptides on the market right now. The peptides chosen for this course have stood the test of time and demonstrate efficacy and safety. We have handpicked the safest, most effective, and commonly used peptides.
Are peptides expensive?
Peptides are a reasonable treatment option for your patients! Patient cost can range from $175-$300 for a 30 day supply. The mark up for the practice owner is fantastic as well! Expect mark ups in the 50%+ range!
Will this course go over how to market peptides?
Absolutely! You must get the word out about peptide therapy if you decide to integrate it into your practice! We go over the basics of marketing peptides to help you bring those patients through the door!
Could I start a stand alone peptide clinic?
Of course you could! There are few peptide specific clinics available to consumers at this time. A peptide clinic would make for a great telemedicine side practice!


Is having a DEA number necessary?
Nope... The peptides covered in this course are not controlled substances!
Are peptides FDA approved?
Some of them are for very specific indications. You will be utilizing peptides for off label use in most cases though. Peptides have undergone clinical trials and demonstrate safety in people, but many of them were never brought to the market because other medications simply worked better for very specific indications (such as growth hormone deficiency). This course will teach you what off label indications each peptide is used for!
Will this offer CME?
YES! This course offers 4 CE hours. The Elite Nurse Practitioner is credentialed as an organization that can provide CEU through the ANCC. CEU awarded through The Elite Nurse Practitioner applies to ANCC, AANP, and all boards of nursing!
Will this course provide a certificate of completion?
Yes! A certificate is issued at the end of the course that will show the CEU hours and your completion of this course. You can also use this to submit for reimbursement and provide your malpractice carrier.

See what others have said…
Christine R: If you are considering the The Elite NP courses, do it! I completed the telemedicine and peptide courses and they are packed with useful information. Not only that, they are very responsive to your questions and you will also learn much from your colleagues as they ask questions. The Elite NP offers great information on starting your own business in a supportive and collegial environment.
Steve G: I am very impressed and very happy with my Elite NP Peptide training program. I have purchased courses from both Seeds and the International Peptide Society, and I have to say, I found the depth of content down to practical and very useful. Not overboard on the microbiology. The list of peptides reviewed was good, wish they could add more, but I was very happy they covered such a wide range. And I really appreciated the list of labs to run and the timeline for follow ups. As an added bonus, I found the affiliation network and the protocols very helpful. Here is why I would recommend the Elite Peptide course, they give you everything you need to get started providing peptide therapy to your clients at a super great price. I am going on to get my peptide certification with IPS (roughly $5K) because I want to start teaching in addition to expanding my peptide therapy offerings. But you don't need to. That is the benefit of the Elite NP course.
Allison D: The peptide course included great information. Justin was very attentive answering questions via email following completion of the course.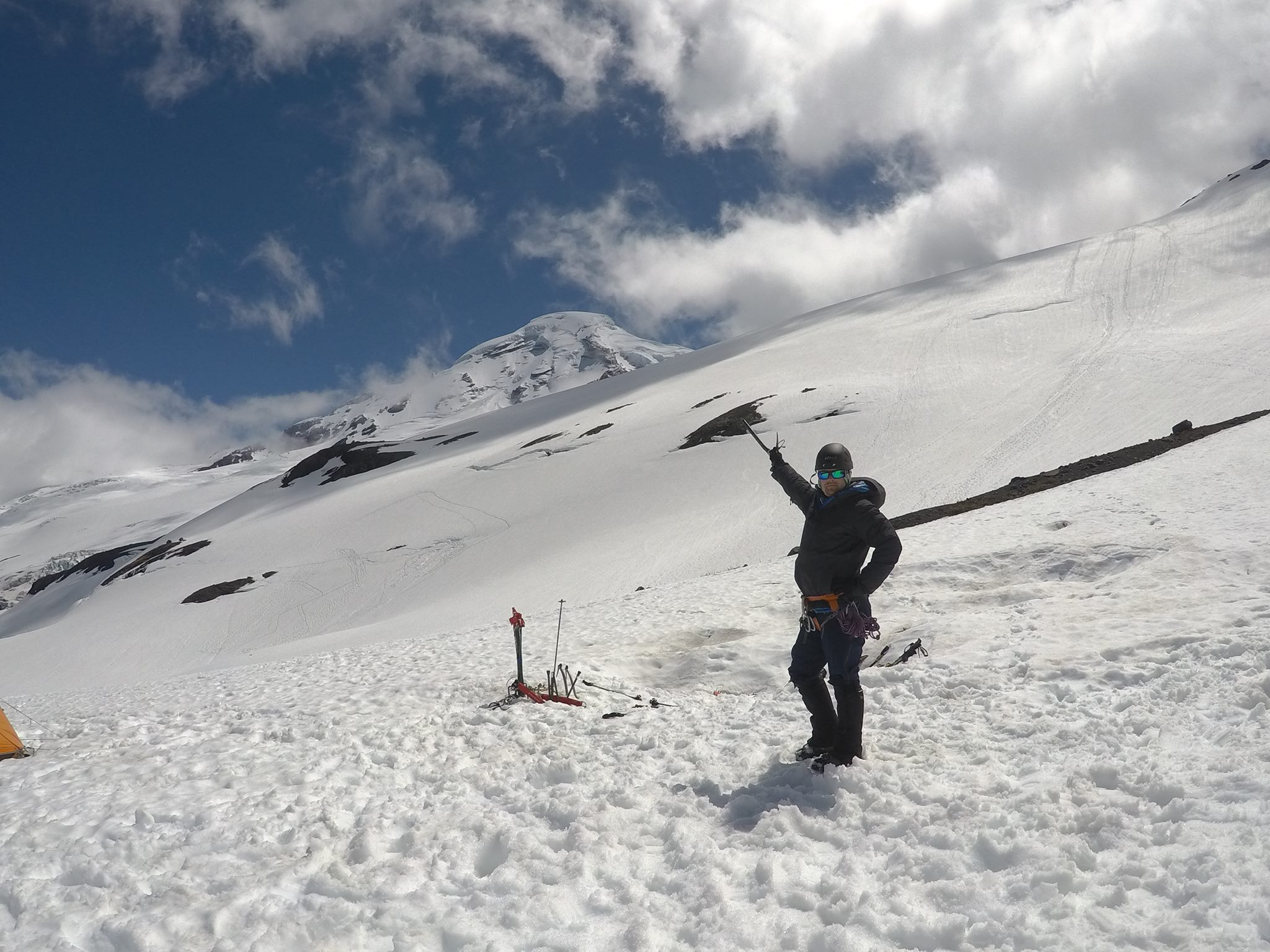 Hi, I'm Justin Allan MSN FNP


I am the owner and author of The Elite Nurse Practitioner, one of the hottest blogs for nurse practitioners who want to break free from the shackles of modern healthcare.
I have been practicing as an NP for 7 years. I have worked all over the country and in many different settings. I became sick of working for others and not earning what I knew what was possible and fair. So I decided to venture out on my own.
I now own multiple successful side practices and businesses as an NP. My goal is to share the knowledge I have learned and developed to my fellow NP colleagues so you can reach a level of success that very few NPs will ever achieve. It is possible to build profitable practices and businesses as a nurse practitioner!
Follow me at www.elitenp.com!.
Interested in learning more? Check out the rest of The Elite Nurse Practitioner course line up!
Interested in bundling some courses? Visit our bundle checkout for big savings:
https://shop.elitenp.com/product/bundle-product/