Many of you have been waiting for this one! In collaboration with Heather Pearce-Shew, CRNA, MSN, who owns a very successful ketamine infusion clinic and is now finishing her NP degree, The Elite Nurse Practitioner is proud to announce the release of The Ketamine Infusion Clinic Course! This course will teach the nurse practitioner on how to integrate ketamine infusion into their practice or how to start a stand-alone ketamine infusion clinic from scratch.
Ketamine infusion has been a hot service line over the past 10 years for good reason: it provides significant relief to your patients and is a very high demand service! Not only is it a high demand and effective treatment option, but it also is highly profitable and a cash business.
Ketamine therapy is the use of ketamine to treat mental health disorders and chronic pain. It can be administered via intravenous, oral, and intranasal routes, but the infusion component is critical to long term patient success. Many patients are actively looking for this treatment option as standard medical therapy has failed them time and time again. What does this mean for the nurse practitioner entrepreneur? Low marketing costs because the patient will actively seek you out! Once you get your practice listing and website up, the patient phone calls will start coming in! Therefore, it makes for a great instant revenue generator once you get set up and running.
Many of you are wondering "Can nurse practitioners even administer ketamine infusions?" and the answer is, ABSOLUTELY! You are a nurse practitioner and it is within your scope to treat mental health disorders and chronic pain. You are also a registered nurse; therefore, you can manage intravenous infusion therapies. Dozens of nurse practitioners around the country own and operate ketamine infusion clinics with great success! The other great news is that it is very safe and has few contraindications outside of pregnancy or active schizophrenia.
This course is designed for the nurse practitioner who has ZERO experience with ketamine infusion. This course will teach you how to integrate this treatment option into your established practice or start a stand-alone ketamine infusion clinic. We will cover all the clinical and business aspects of this niche service line to put you on the path of success!
This course will provide EVERYTHING you need to get started with ketamine infusion therapy!
You will learn:
What ketamine infusion therapy is.
The regulations, legalities, and risks of treatment.
How this is within the scope of practice for a nurse practitioner.
The pharmacology of ketamine.
The various types of ketamine deliveries, including home prescribing.
Ketamine treatment indications: mental health disorders and chronic pain.
Patient selection and assessment.
Patient infusion preparation and education.
What the short- and long-term side effects of treatment are.
How to dose ketamine for both mental health disorders and chronic pain.
Infusion and treatment monitoring.
How to utilize IM, oral, and intranasal ketamine.
Adjunctive medications to be used during the infusion.
How to utilize registered nurses to monitor the infusion while you see other patients.
How to chart the infusion and your visits.
How to set up your practice and infusion room.
What medications and equipment you need to safely and effectively deliver ketamine.
Where to obtain your malpractice policy from.
Where to order medications and supplies.
How to utilize the documentation included in the course.
How to integrate this with telemedicine! (Yes you can!).
How to market your practice
And much more!
This course will include ALL the supplemental documentation you need to get started! This includes informed consent forms, intake forms, patient education, infusion record, assessment forms, treatment protocols, and more! You will literally have EVERYTHING you need to get started! The only thing I cannot give you is the courage to take action and get started!
There are almost 7 hours of video content where we go over a 187-slide presentation in detail. There will also be audio files for you to stream and download so you can learn on the go.
If you follow the information in this course, you could begin treating patients with ketamine within 1-2 months! I guarantee that statement!
If you are looking for an IN-DEMAND niche service line that is profitable, cash only, and one that is highly efficacious for your patients, then you should seriously consider opening a ketamine infusion clinic or add it as a service line to your established practice!
This course is being offered for only $499!
This is the most AFFORDABLE ketamine infusion clinic course on the market today! This course is just as comprehensive as the $2,000+ courses, and will teach you what you need to know to get started while being budget friendly!


This course awards 9 CE hours with 4 hours designated as pharmacology hours!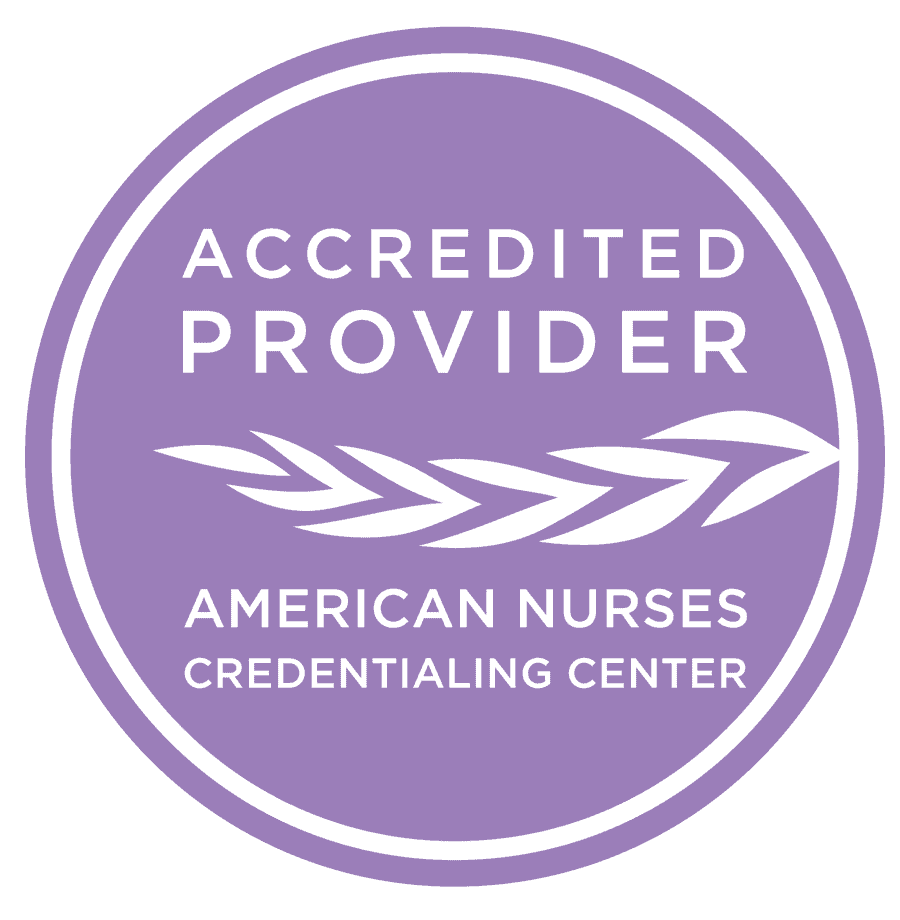 All Elite NP CEU applies to ANCC and AANP recertification and can be used with all Boards of Nursing.
The Elite Nurse Practitioner is accredited as a provider of nursing continuing professional development by the American Nurses Credentialing Center's Commission on Accreditation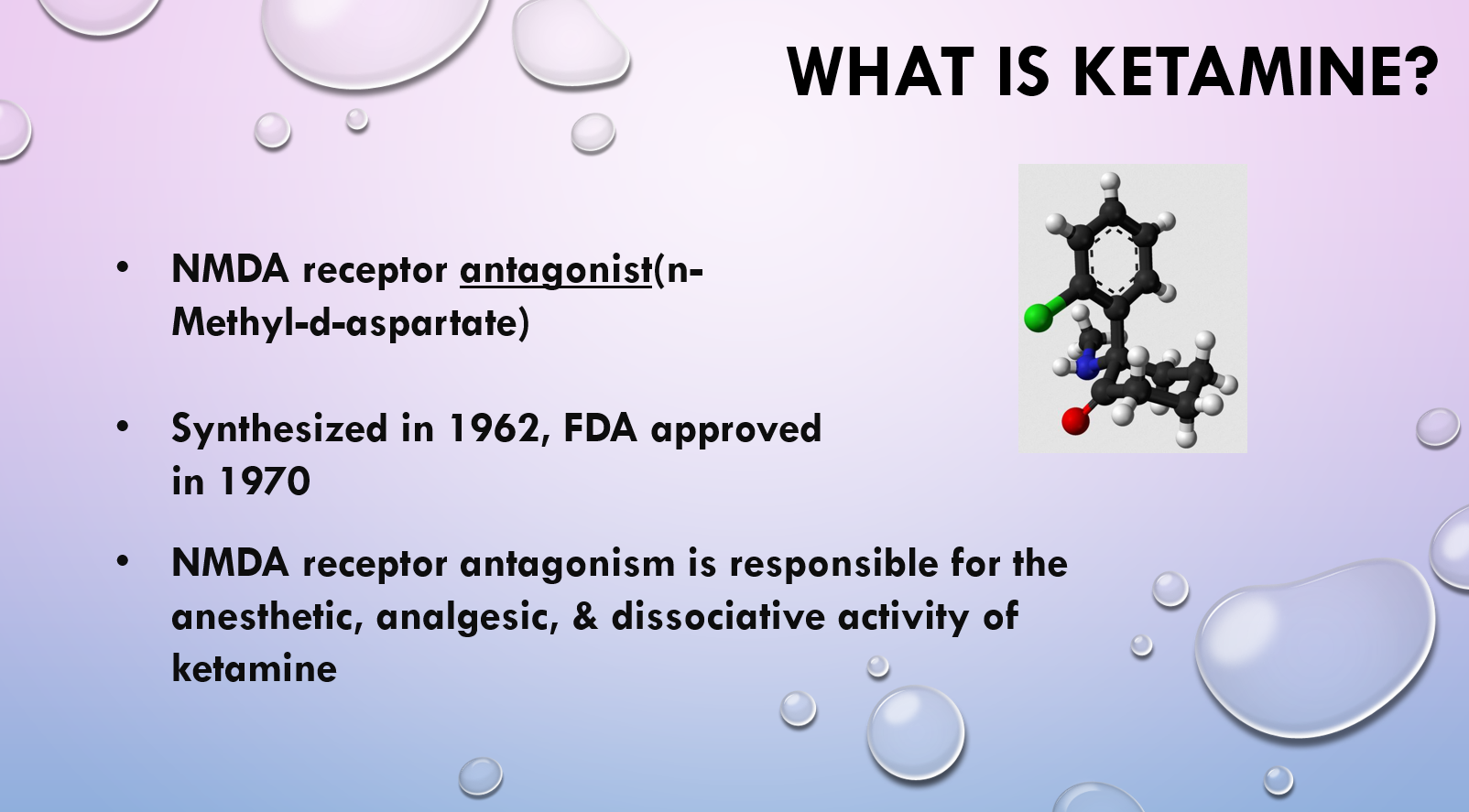 The pharmacology, science, and principles of treatment explained...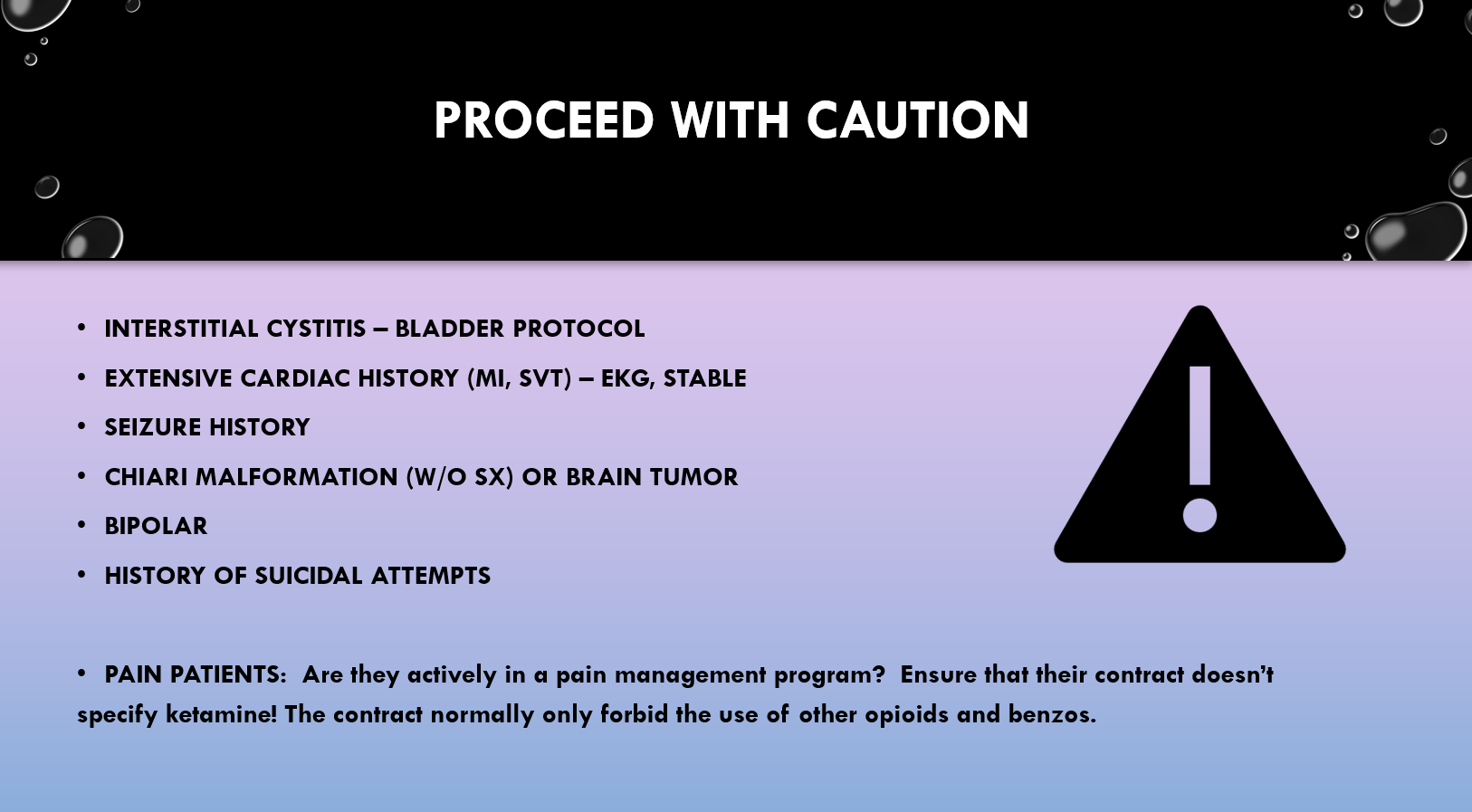 Side effects, contraindications, treatment indications, patient selection, and treatment monitoring explained...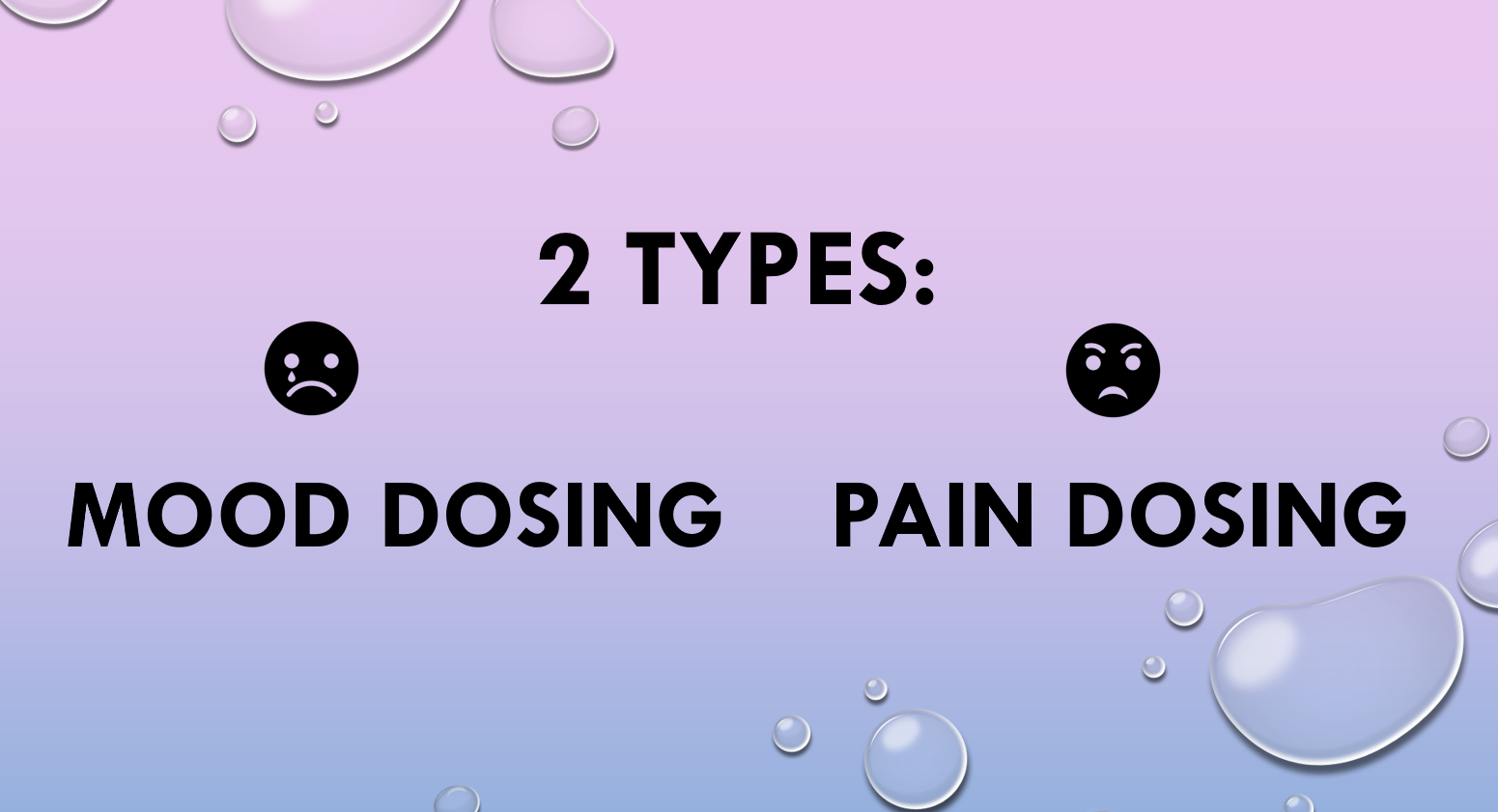 Assessment, dosing, dose escalation, adjunctive medications, and treatment safety explained...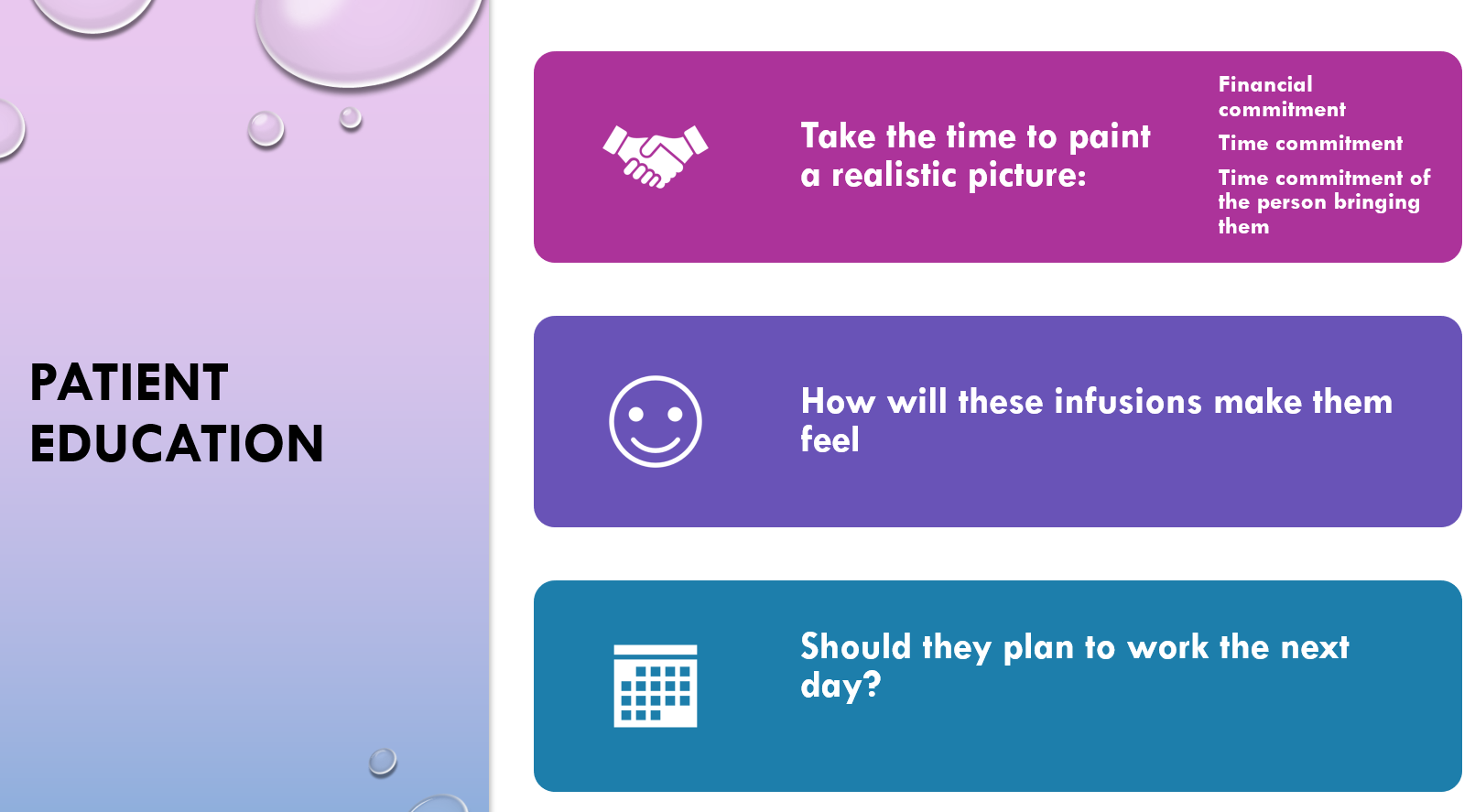 Patient education, patient preparation, and the documentation of the visits explained...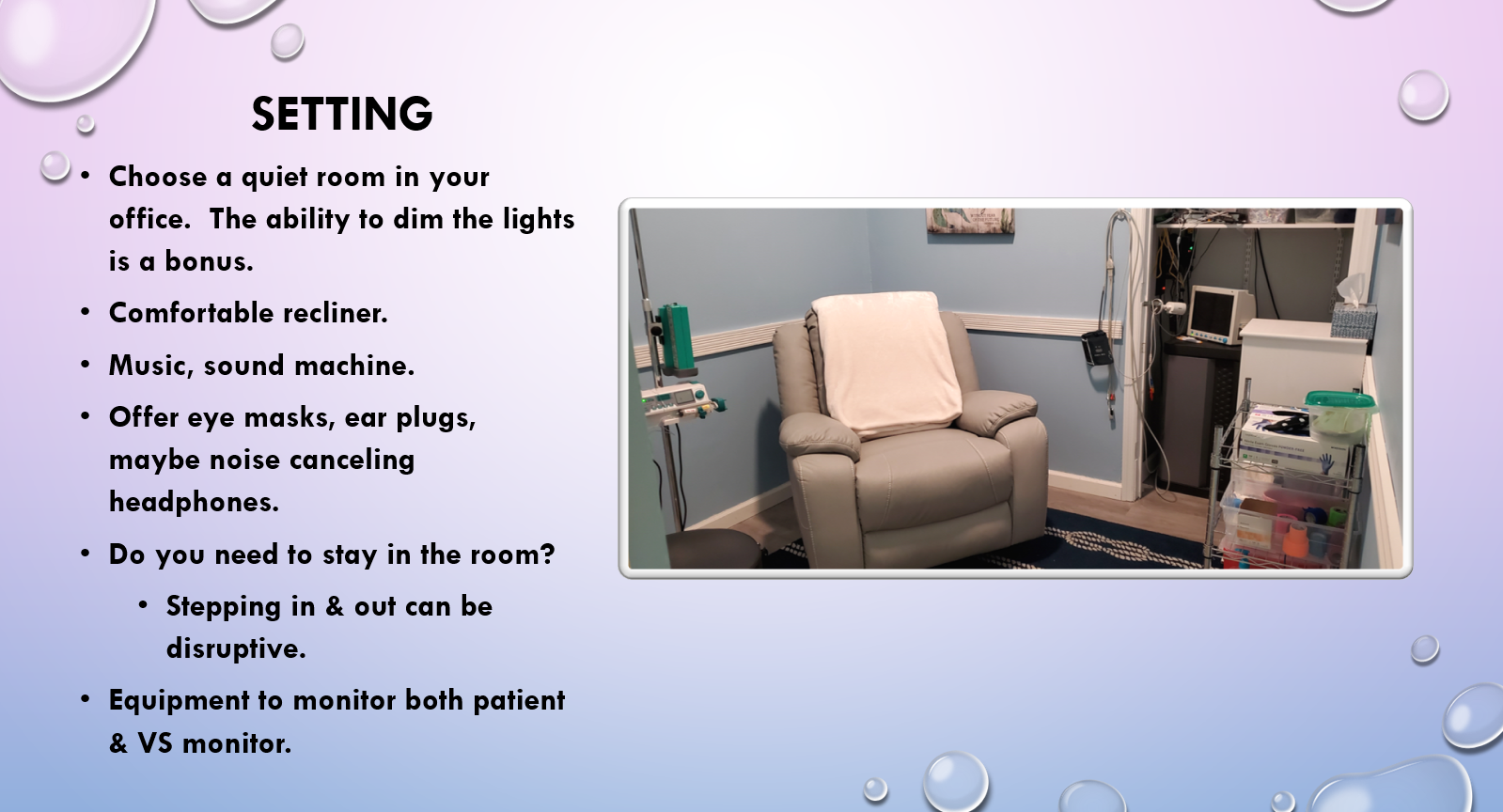 Equipment, medications, supplies, infusion room setup, and practice creation explained...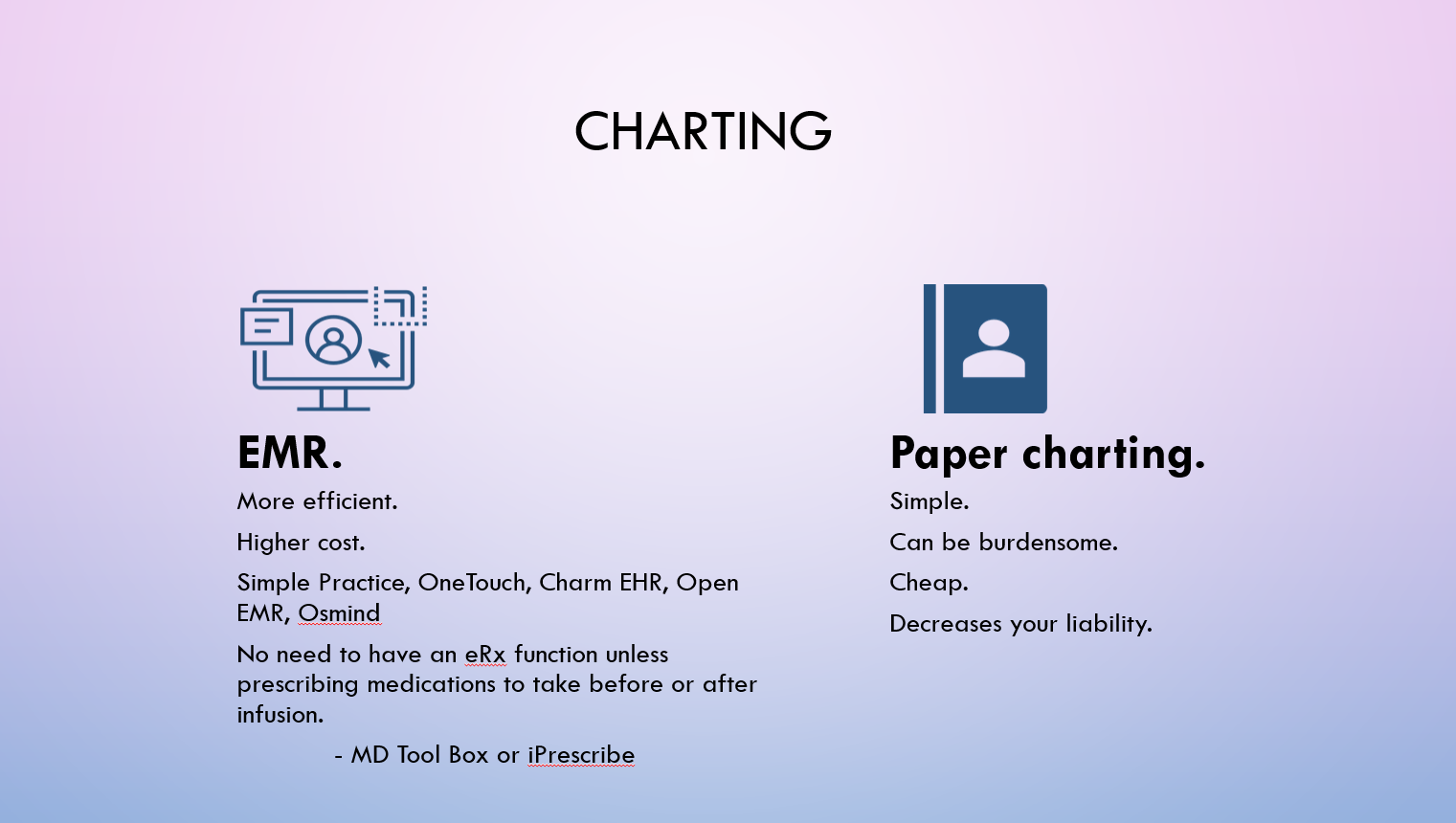 Legalities, regulations, risks, malpractice, marketing, pricing, supply/medication ordering, and practice maintenance explained...
100% Lifetime Money Back Guarantee on all Elite NP Courses.
I am so confident you will walk away more knowledgeable and empowered from this course, that I provide a 100% Satisfaction Guarantee!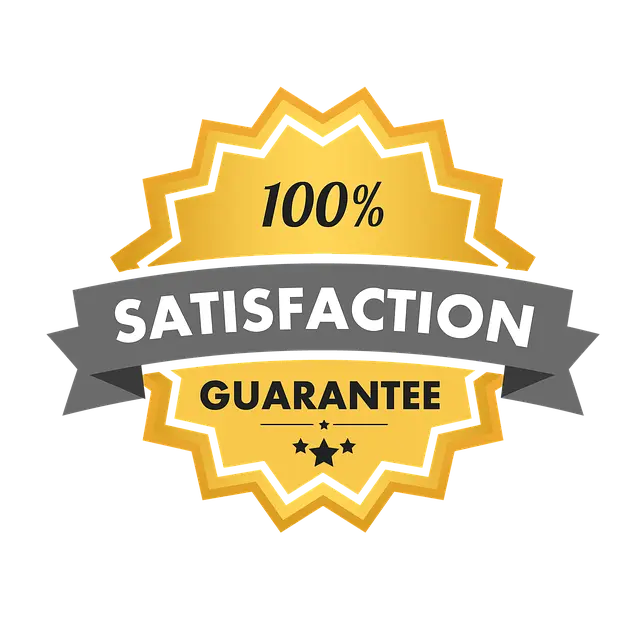 Frequently Asked Questions


Will I have unlimited access to this course?
Absolutely! You can access this course however many times you want for however long you want! All Elite Nurse Practitioner Courses are pre-recorded and accessible indefinitely!
Do I have to have a specialized certification to administer ketamine?
No, there are no specific certifications or licenses necessary to administer ketamine infusions in the outpatient setting outside of the normal licenses required by your state to practice, such as your NP license, DEA license, etc.
Can nurse practitioners really administer ketamine infusions?
Absolutely! It is within the scope of a nurse practitioner to administer ketamine via infusion, IM, oral, and intranasal routes. You can prescribe ketamine and you are also a registered nurse, therefore you can manage IV infusions. Even the American Society of Ketamine Physicians, Psychotherapists, and Practitioners state that nurse practitioners can and should administer ketamine to patients with treatment resistant mental health disorders and chronic pain.
Additionally, the doses you are administering are sub-anesthetic, therefore you are not administering anesthesia as a CRNA would.
Do I need to have any specific experience to do this?
We recommend that you have experience with managing IV therapy (not necessarily ketamine) either as a registered nurse or nurse practitioner. You also should be ACLS certified and consider getting a conscious sedation certification before getting started, even though not required. This is not difficult to do and should only cost a few hundred dollars.
Will this course teach me how to start a Ketamine Infusion Clinic from scratch?
YES! The course goes over every aspect of starting a ketamine infusion clinic. The course covers everything from the clinical aspects to forming an LLC! All of the consent forms, protocols, and documentation are also included!
Is it expensive to start a ketamine infusion clinic or integrate it into my practice?
The actual medications such as ketamine, IV fluids, zofran, etc. are very cheap, but you do need to be aware that there are start up costs you need to consider. You need to budget $5,000-$7,500 for all the equipment (infusion pumps, heart monitors, etc.) needed to get started. Once these are paid for though, then it is very cheap to operate!
Will this course go over how to market a Ketamine Infusion Clinic?
Yes! Marketing is the number one function of any business and you should understand how to do basic marketing. The good news though is that these patients typically will find you!
Could I start a stand alone Ketamine Infusion Clinic?
Of course you could! There are hundreds of stand alone ketamine infusion clinics throughout the country.
I already own a practice, can I just add this as a service?
Yes! This service line could be applicable to any type of practice including IV infusion clinics, primary care, wellness practice, psych practices, and pain clinics.


Is having a DEA number necessary?
Yes, ketamine is a schedule III controlled substance.
Is Ketamine FDA approved?
Yes, ketamine is FDA approved as an analgesic and anesthetic, but you need to know that ketamine for the treatment of mental health disorders and chronic pain is considered off label. This is slowly changing though, as Spravato was recently FDA approved as a ketamine therapy for treatment resistant depression. Regardless, thousands of providers around the country prescribe off label therapies on a daily basis! There is nothing to worry about as long as it is done safely and within reason.
Will this offer CME?
YES! This course offers 9 CE hours. The Elite Nurse Practitioner is credentialed as an organization that can provide CEU through the ANCC. CEU awarded through The Elite Nurse Practitioner applies to ANCC, AANP, and all boards of nursing!
Will this course provide a certificate of completion?
Yes! A certificate is issued at the end of the course that will show the CEU hours and your completion of this course. You can also use this to submit for reimbursement and provide your malpractice carrier.


See what others have said…
Antonio, DNP, CRNA, NSPM-C: Justin has outdone himself as well as his outstanding support team of providers in putting together incredible courses designed to optimize your professional experience. As a DNP, CRNA, NSMP-C, I have purchased several courses and will continue to take advantage of these courses. When I obtain my FNP-C, I will definitely utilize these refreshers to maximize my services for my clients. Thanks Justin, keep up the fantastic work in providing these opportunities.
Dawn S: EliteNP courses are user friendly, easy to follow, and full of information put in order for user to understand. Taking courses at your own pace, and having access to them to refer back too is golden. I can't say enough good things about my experience. Justin you rock!!!
Tashica B: Justin and the Elite NP community goes above and beyond to empower NPs! The courses, the feedback, the actionable steps/info to start a business is immeasurable! So happy I came across this forum and super excited about what I will accomplish as a result of it! So appreciative for all the useful information!
Ebony C: Justin is amazing! I love that he makes himself available, he is responsive and ready to assist in any way. I'm so grateful for his business savvy! Building my own thing was that much better and I feel supported!



Hi, I'm Justin Allan MSN FNP
I am the owner and author of The Elite Nurse Practitioner, one of the hottest blogs for nurse practitioners who want to break free from the shackles of modern healthcare.
I have been practicing as an NP for 7 years. I have worked all over the country and in many different settings. I became sick of working for others and not earning what I knew what was possible and fair. So, I decided to venture out on my own.
I now own multiple successful side practices and businesses as an NP. My goal is to share the knowledge I have learned and developed to my fellow NP colleagues so you can reach a level of success that very few NPs will ever achieve. It is possible to build profitable practices and businesses as a nurse practitioner! Do not let anyone else tell you otherwise!
Follow me at www.elitenp.com!