In collaboration with Jennifer Plescia, DNP, who owns a successful mobile COVID testing clinic, the Elite Nurse Practitioner is proud to announce that The Mobile COVID and Point of Care Testing Practice Course is now on sale! This course compliments the recently released House call and Mobile Practice Course as it can be implemented very easily into a standard mobile practice. The information in this course could also be used to start a stand alone "niche service" mobile point of care testing practice if you were interested in a great low liability part-time practice!
The COVID pandemic has changed how healthcare is delivered in this country. Not only has healthcare delivery changed, but multiple other industries such as food and retail have seen this radical shift in delivering convenience. The general American consumer is becoming accustomed to services and products being delivered directly to their home. For this reason, telemedicine and mobile practice will continue to flourish for the foreseeable future. Providing mobile on demand point of care testing will satisfy this ever-increasing demand.
Many practices have seen tremendous success over the past year delivering mobile COVID testing to the patient. This trend will continue and for the astute nurse practitioner entrepreneur, delivering COVID testing IN ADDITION to other CLIA-waived point of care testing would be smart move! Many patients see the value in having point of care testing done in their home vs. going to a busy urgent care or primary care office and waiting around for possible hours at a time. Because of this, many people are actively seeking out this type of convenient concierge service.
Providing mobile point of care and COVID testing can be implemented into an established practice or can be started as a great stand-alone side practice for any nurse practitioner! You can set this up as a cash model or bill insurance for it as well. Be aware though, that many patients are more than happy to pay cash simply because of the safety and convenience the mobile model delivers!
This course is a concise and straight to the point guide on how to do mobile point of care testing with a focus on COVID testing. We are focusing predominately on COVID testing as it has multiple regulatory and safety considerations surrounding it as compared to the other simple point of care tests like Strep, Influenza, and MONO, but the general mobile point of care processes are all the same regardless of the test.
This course will teach the nurse practitioner on how to start a simple mobile point of care and COVID testing practice. Be aware though, it will not go into the detail that The House Call and Mobile Practice Course goes into as that course covers every facet of a mobile practice whereas this course covers predominately the point of care and COVID testing aspects. Therefore, they complement each other very well.
This course will teach you:
What a mobile point of care and COVID testing practice is.
How to obtain a CLIA waiver.
The difference between rapid and PCR COVID testing.
When to obtain a COVID PCR test based off the rapid result and where to get the test from.
What suppliers to use to obtain the point of care tests including COVID tests.
What supplies you need for mobile point of care testing.
The Department of Health considerations and how to report COVID results.
The importance of obtaining waivers and consents regarding mobile point of care and COVID testing.
The basic marketing aspects of a mobile point of care testing practice.
The step-by-step workflow from start to finish of a point of care and/or COVID visit.
How to price your point of care services (you cannot charge for a COVID test, but you can charge for the service though).
The estimated start up and operational expenses of a mobile point of care and/or COVID testing practice.
The malpractice and business/auto liability insurance considerations.
How to succeed and more!
There are over 2 hours of video and audio content where Jennifer and I cover a 93-slide presentation about all the aspects of mobile point of care and COVID testing that YOU NEED TO KNOW. There are also audio files for you to download and/or stream so you can learn on the go!
This course will also include ALL the documentation you need regarding mobile point of care testing. This course includes COVID and point of care testing waivers, patient intake form, testing result forms, communication templates, a COVID competency training sign off (so you can train others on how to do the testing for you!) and even a start up cheat sheet! This course provides you EVERYTHING you need to get stared with mobile point of care and COVID testing!
If you follow the information in this course, you could have a small mobile point of care and COVID testing practice up and running in a matter of 3-4 weeks! I guarantee that as it is very simple. All it takes from you is the courage to take action and get started!
If you are looking for a low cost and high demand niche side practice that delivers a convenient and needed service in your community, then you should seriously consider opening a mobile point of care and COVID testing practice or consider implementing it as an additional service line into your established practice. It can provide a healthy income for the nurse practitioner while assisting in decreasing the spread of COVID and testing for communicable disease! So, what are you waiting for?
Included as a 
FREE BONUS
 is a mini course on how to COVID test for large events. This mini course covers the "what you need to know" to test for large events such as weddings or parties. Did you know many states require that participants in large events be tested prior to entry? Additionally, people are looking for the safety associated with large event participants having negative results before being allowed to participate. This in itself could make for a great 
niche side practice
 as the demand for testing continues to grow as our country reopens.
Partnering with event companies such as wedding planners and caterers could prove to be a great service line for the nurse practitioner to pursue!
This course is being offered for only $199! Be sure to take advantage of this discounted price so you can get started offering mobile point of care and COVID testing services in preparation of the possible surges we will see during this cough/cold season!
100% Lifetime Money Back Guarantee on all Elite NP Courses.
I am so confident you will walk away more knowledgeable and empowered from this course, that I provide a 100% Satisfaction Guarantee!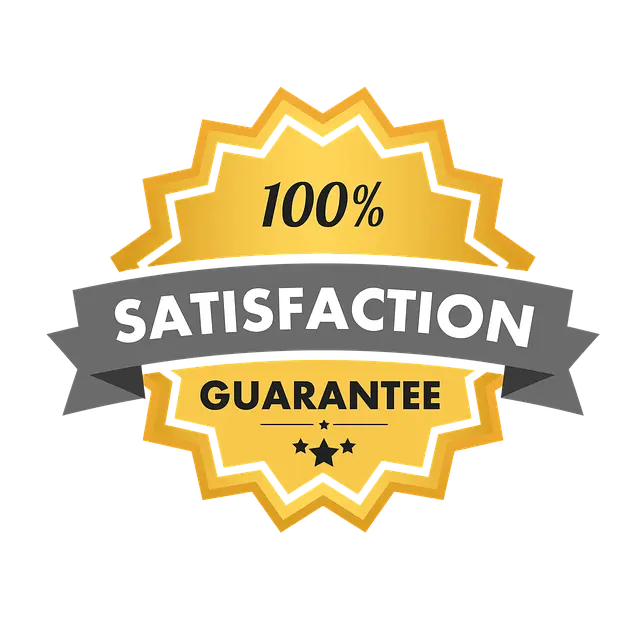 Frequently Asked Questions...
Will I have unlimited access to this course?
Absolutely! You can access this course however many times you want for however long you want! All Elite Nurse Practitioner Courses are pre-recorded and accessible indefinitely!


Is providing mobile point of care and COVID testing safe?
Overall, it is a safe practice model. Visiting patients in their home always carries with it an additional risk but we go over safety tips and remember, this is your business and you will typically be going to nicer areas since your patients will be paying out of pocket. You can also be exposed to COVID and other communicable diseases, so standard precautions and PPE are a necessary part of this practice that will protect you further.


Do I need a specialized license to do mobile care or point of care testing?
No! There is no special license required to provide mobile services or to open a mobile practice. You will need a CLIA-waiver since you are doing point of care testing and will need to register with the Department of Health to report COVID results. Outside of that, it is very simple!


Will this course teach me how to set up a mobile practice?
To an extent, but this course is focused predominately on integrating COVID and point of care testing into a mobile practice. The course will provide you the necessary steps and consent forms to provide COVID and point of care testing through mobile delivery, but the sister course "The House Call and Mobile Clinic Course" covers ALL of the aspects of opening a mobile practice such as LLC formation, billing insurance, and much more. If you understand the basics of creating a practice, then this course alone will provide you everything else to get started! Be sure to check out the step by step guide on starting a business as well if you need further direction.


Would this help me integrate mobile point of care and COVID testing into my existing practice?
Yes! If you already own your own practice or work at one, this information would benefit you tremendously in learning how to do COVID testing correctly and how you could provide mobile point of care testing as an additional service line!


Can this be done as a cash only practice?
YES! And that is what we recommend. Remember, patients are looking for the CONVENIENCE of mobile point of care testing and are happy to pay out of pocket for it.
Does this course go over insurance reimbursement?
We provide you the appropriate resources where you can look up CPT coding for COVID and point of care testing, but we do not go into significant detail like "The House Call and Mobile Clinic Course" does.


Will this offer CME?
Unfortunately it will not. I do not think it is fair that our credentialing agencies charge upwards of $10,000 to certify medical education. If I was to do this, I would have to pass along the costs to my readers. My goal is to provide affordable products, not overpriced courses that are $1,000 or more in price. The mission of The Elite NP is to help you break free, not charge ridiculous prices for CME.


Will this course provide a certificate of completion?
Yes! A certificate is issued at the end of the course for you to submit for reimbursement!
See what others have to say...
Stacy P.: Another solid and straight to the point Elite NP course! I did not realize a mobile point of care testing clinic was this simple. The COVID testing overview was presented concisely and thoroughly. Thank you for the course!
Laura C. FNP: I really enjoyed this course! I have contemplated opening a mobile practice that I could do in the evenings but I was having difficulty determining what I wanted to offer outside of sick visits. I think offering stand alone point of care testing would make for another great service that would go hand in hand with mobile sick visits. Thank you Jennifer and Justin!
Daniel NP: If you are looking for a quick course that provides an easy to set up service any nurse practitioner can do, then check out this one! Justin is right about the U.S. consumer moving towards on demand services and products, and what better way to meet this demand as a nurse practitioner. Great course! I enjoyed it!
Hi, I'm Justin Allan MSN FNP


I am the owner and author of The Elite Nurse Practitioner, one of the hottest blogs for nurse practitioners who want to break free from the shackles of modern healthcare.
I have been practicing as an NP for 7 years. I have worked all over the country and in many different settings. I became sick of working for others and not earning what I knew what was possible and fair. So I decided to venture out on my own.
I now own multiple successful side practices and businesses as an NP. My goal is to share the knowledge I have learned and developed to my fellow NP colleagues so you can reach a level of success that very few NPs will ever achieve. It is possible to build profitable practices and businesses as a nurse practitioner!
Follow me at www.elitenp.com!
Interested in learning more? Check out the rest of The Elite Nurse Practitioner course line up!


Interested in bundling some courses? Shoot me an email at [email protected]!