After hundreds of requests from my readership over the past 2 years, The Elite Nurse Practitioner, in collaboration with Heather Quaile DNP, are proud to announce The Bioidentical Hormone Pellet Course! This course is designed for the nurse practitioner who is interested in AFFORDABLY integrating bioidentical hormone replacement therapy (BHRT) pellets into their practice or for those who are interested in starting a stand-alone hormone replacement therapy practice utilizing BHRT pellets!
This course is the only straight to the point BHRT pellet course on the market that is designed specifically for the nurse practitioner, by nurse practitioners! This course will teach the astute nurse practitioner entrepreneur on how to clinically provide BHRT pellets to their patients and how to integrate it into their practice. We will cover the clinical components in addition to all the business components of how to offer BHRT pellets into your practice.
Most BHRT pellet training programs on the market are well over $3,000 and lock you into bothersome contracts! This course is AFFORDABLE and contains no contractual obligations like "the other guys." Do not spend thousands of dollars on overpriced training and give the overpriced pellet companies 50% of your profits when you can do it YOURSELF and KEEP the profits for yourself while providing an IN-DEMAND service your patients want. When you do this yourself, profits can range from $400-800 per patient insertion or more (depending on economic factors, how many pellets you insert, etc.)! These are great numbers for any business!
Hormone replacement therapy is BIG BUSINESS! We are talking about a multi-billion-dollar market and as patients age, they want to feel and look better. Therefore, this is a great service to offer in the astute nurse practitioner entrepreneurs practice. Pellets specifically are in high demand, especially in the women's health market, therefore it would be wise to offer this as an additional HRT delivery method in your practice as it will increase your bottom line and improve patient satisfaction. And the best part? It is a CASH based treatment option (but you can utilize insurance for the visits as discussed in the course).
Practices that provide BHRT pellet therapy can be started as a standalone clinic, or it can be integrated into practically ANY type of practice ranging from primary care to IV infusion to men's/women's health clinics. Patients KNOW about pellet therapy and want this as a treatment option. I think it would be foolish to not have this as an HRT delivery method available to your patients.
This course is designed to teach the nurse practitioner who has ZERO experience with BHRT pellet therapy on how to integrate this in-demand service into their practice. This course covers all the clinical aspects of BHRT pellet therapy that you need to know to safely provide this service to your patients. In addition, this course covers all the business aspects of BHRT pellet therapy including supply ordering, pellet suppliers, marketing, and all the business components necessary to get started today.
Also included in this course are recorded procedural videos on the pellet insertion process itself. If you can start an IV, you can insert a pellet. It is very simple and there is nothing to it.
This course will provide you the foundational education you need to get started with providing BHRT pellet therapy successfully! I guarantee it!
You will learn:
Why you should integrate BHRT pellets into your practice.
The legalities, regulations, and liabilities of BHRT pellets.
The foundations of BHRT pellet therapy.
The indications of BHRT pellets in men and women throughout the lifespan.
How to assess, diagnosis, and manage hypogonadism in men with BHRT testosterone pellets in mind.
How to assess, diagnosis, and manage hormone deficiency in women with BHRT pellets in mind.
The contraindications and side effects of BHRT pellets in men and women.
What labs you need to order and how to interpret them.
How to appropriately dose BHRT pellets in men and women.
How and when to follow up with your BHRT pellet patients.
The use of accessory and complimentary medications and supplements to enhance patient care.
The setup and procedure of BHRT pellet insertion.
What frequently asked questions your patients will have.
How to start a business from scratch including LLC formation, accounting, payment processing, etc.
The mobile and telemedicine considerations of BHRT pellet therapy.
What malpractice coverage you need.
How to successfully market BHRT pellets in your practice.
How to utilize the informed consent and practice documents included in the course.
How to document the visits.
Where to order pellets and the associated supplies you will need (skipping the overpriced pellet companies!).
How to price your services.
How to succeed and more!
Remember, this course also includes procedural videos on how to perform the pellet insertion itself. These videos were personally done by Heather with actual patients and walk you through the process.
There are over 5 hours of video and audio content where Heather and I go over a 177-slide presentation in detail. There will also be audio recordings for you to stream so you can learn on the go!
This course will include all the supplemental documentation you will need to get started including informed consents, documentation note templates, intake forms, procedural policies/procedures, privacy policies, and post procedural instructions. You will have everything you need to get started! The only thing I cannot provide you is the courage to get started to make a positive change in your life and in your practice!
If you are wanting to start a high revenue, low liability, and low barrier to entry practice or simply want to integrate an additional profitable service into your practice, then you need to seriously consider providing BHRT pellets into your business! Patients feel great, their health improves, and you create a solid cash revenue stream in your practice. A WIN-WIN! The demand for these services will only continue to increase as our population gets older, so what are you waiting for? Get started today!
This course will be on sale for only $499! That is a huge savings compared to other pellet courses. Do NOT spend thousands of dollars on overpriced pellet courses when this course will provide you everything you need to know to get started today! And do not fear the procedure! If you can start an IV, you can insert a pellet and we will show you how to do it!
This course awards 7 CE hours with 3 hours designated as pharmacology hours!

All Elite NP CEU applies to ANCC and AANP recertification and can be used with all Boards of Nursing.
The Elite Nurse Practitioner is accredited as a provider of nursing continuing professional development by the American Nurses Credentialing Center's Commission on Accreditation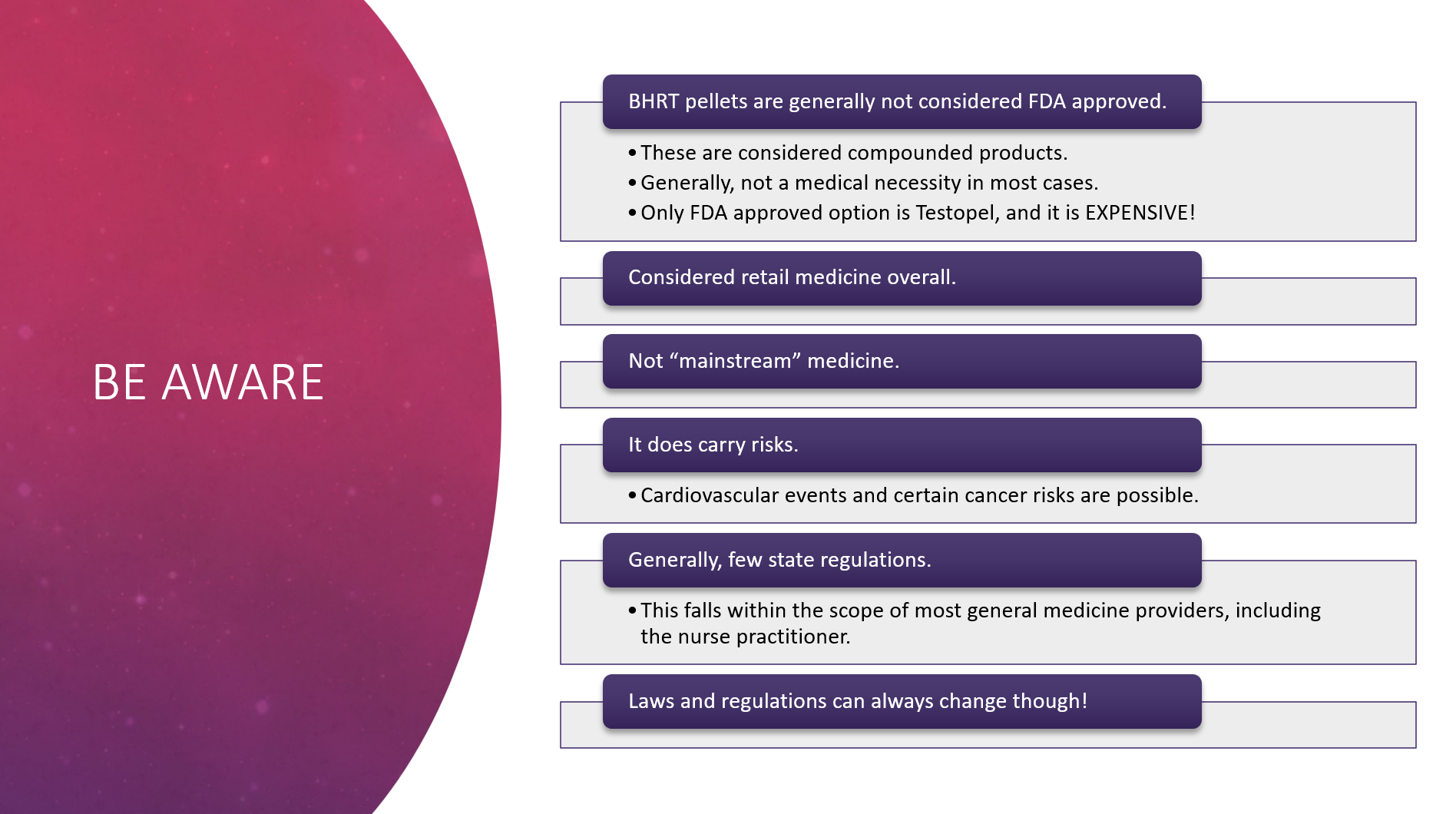 Legalities, regulations, liabilities, informed consent, and aspects of care to be aware of explained...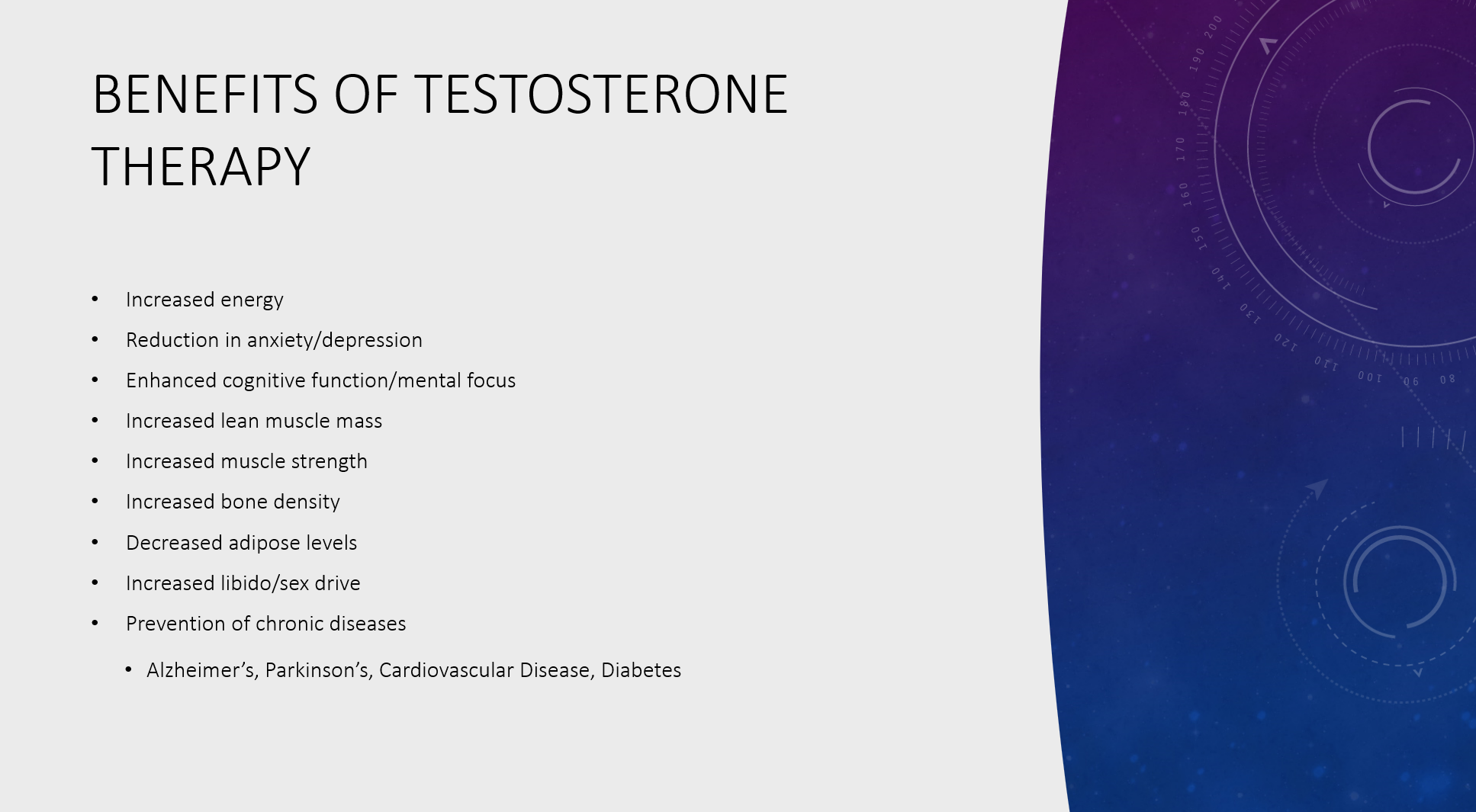 Pellet therapy in men, indications, contraindications, monitoring, dosing, and treatment explained...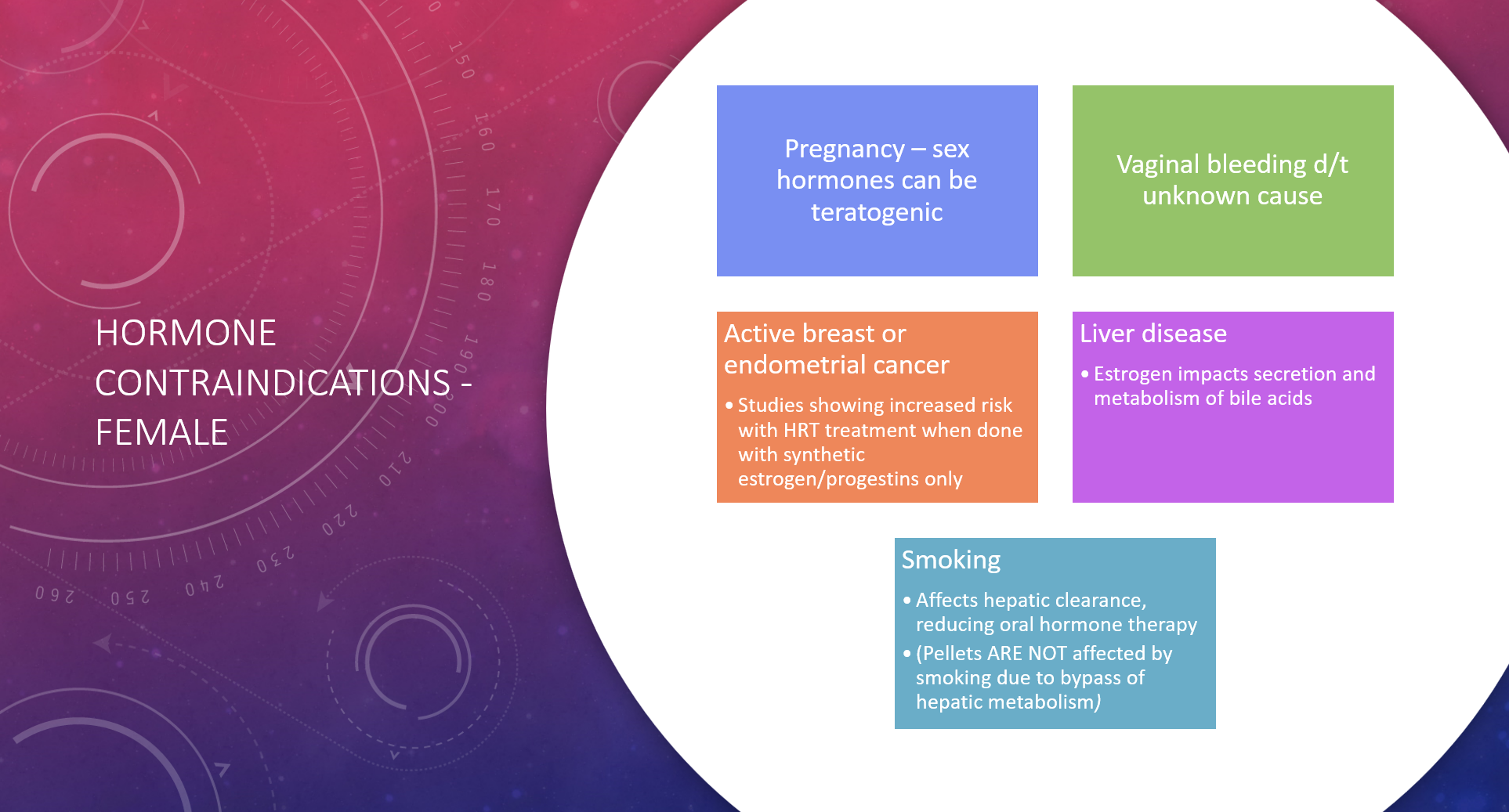 Pellet therapy in women, indications, contraindications, monitoring, dosing, and treatment explained...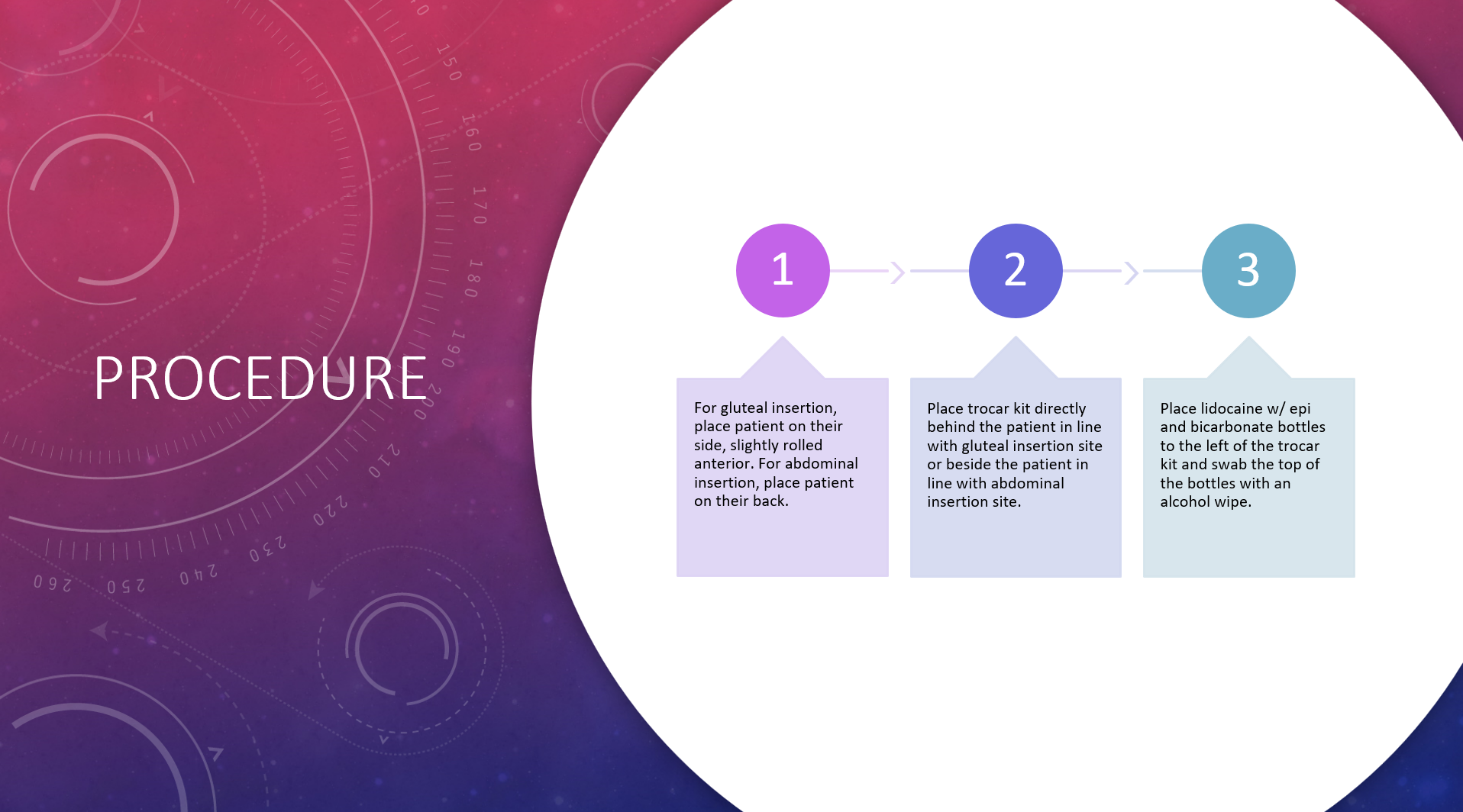 Pellet insertion supplies, procedural setup, and the pellet insertion procedure explained...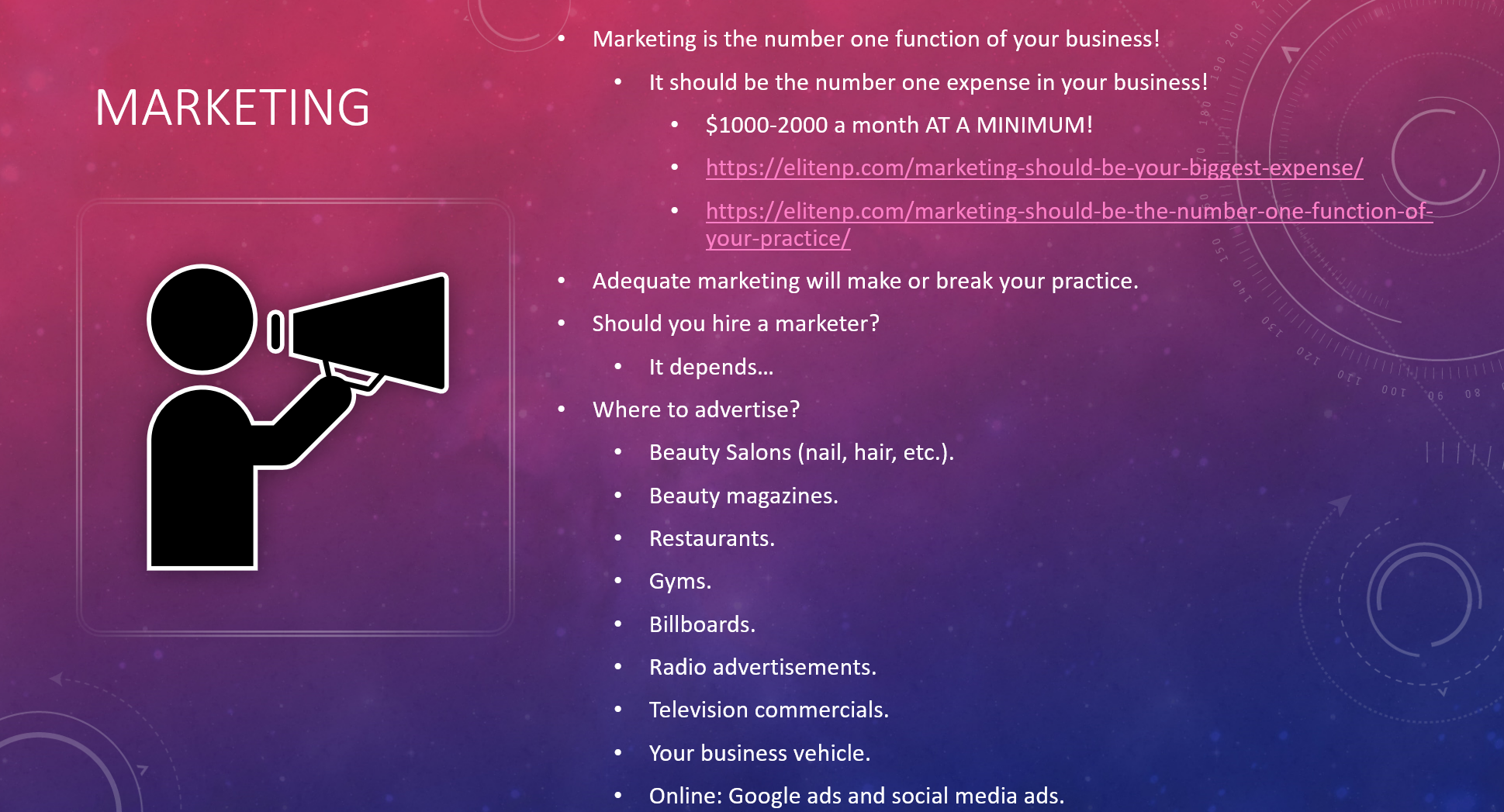 Legal business creation, practice setup, malpractice, cash vs. insurance, and marketing explained...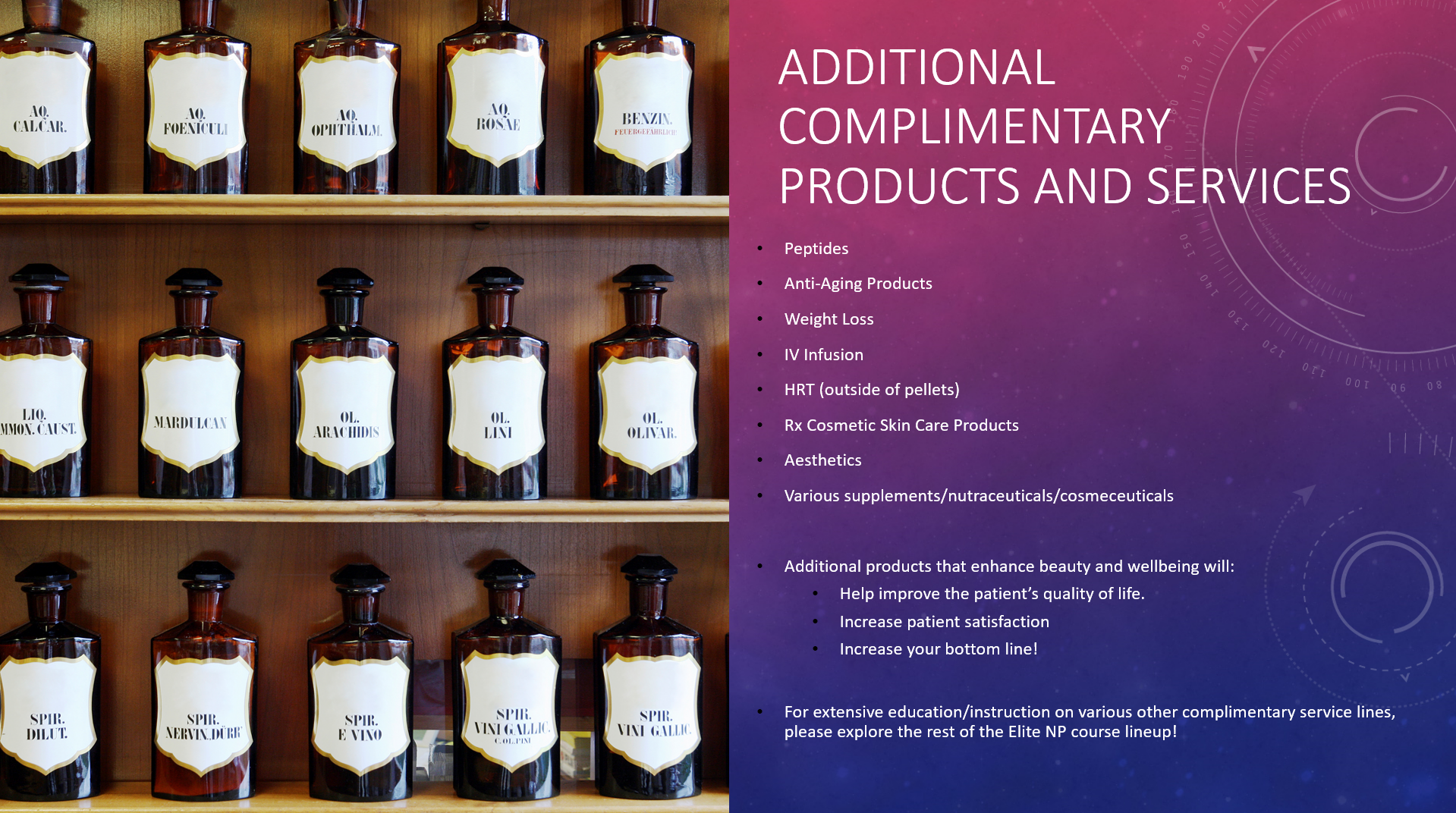 Medical supplies, pellet suppliers, compounding pharmacies, pricing, complimentary services, and practice maintenance explained...
100% Lifetime Money Back Guarantee on all Elite NP Courses.


I am so confident you will walk away more knowledgeable and empowered from this course, that I provide a 100% Satisfaction Guarantee!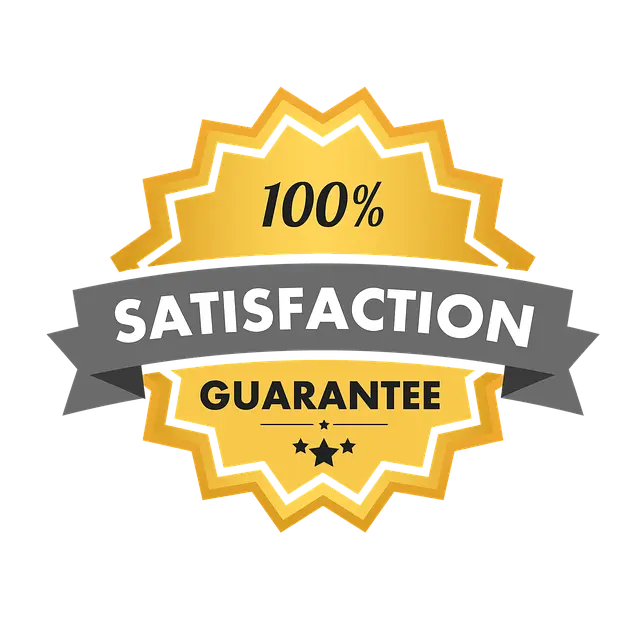 See what others have to say...
Kyla H: I just wanted to let you know that your Pellet course was fantastic!! I would highly recommend it to any provider (NP, PA, MD, DO) that is looking at adding pellet therapy to their clinic!

Sara: I have purchased several courses from The Elite NP and have found them to be so very educational and helpful in my practice. Not only is the information that Justin provides relevant to my practice, but he also includes any and all forms that may be needed such as Botox consents, intake forms, etc!! I highly recommend these courses!

Frequently Asked Questions


Will I have unlimited access to this course?
Absolutely! You can access this course however many times you want for however long you want! All Elite Nurse Practitioner Courses are pre-recorded and accessible indefinitely!
I already offer HRT services at my practice. Why should I take this course?
The main reason is to add this as an additional hormone delivery method in your practice. Many patients actively seek and want pellets over other delivery methods (injections, creams, etc.), therefore if you want to create a robust practice and meet patient demand, you seriously should consider offering BHRT pellets in addition to injections, creams, troches, etc..
Can I offer BHRT pellets as the only hormone delivery method in my practice?
Absolutely! Many nurse practitioners only provide pellet therapy in their practice and do very well, but we believe you should offer options to your patients. Some patients will prefer injections, others will prefer creams, and others will want pellets. Therefore, if you want to build a robust hormone replacement therapy practice, you should consider having various delivery options in your practice. This is not a requirement though as you can build a powerful BHRT pellet stand alone clinic as well!
Can I do this via telemedicine and mobile?
Yes you can! You could do the initial evaluation, order the labs, and even do the follow ups via telemedicine. You would then just need to see the patient in person (at their home) to actually insert the pellets. Therefore, it makes for a great low overhead practice!
Do I need to have a specialized certification to prescribe and administer BHRT pellets?
Nope! This falls within the scope of practice for any nurse practitioner. This course will provide you the necessary knowledge to safely administer BHRT pellets to your patients and you will receive a certification of completion after you finish.
Do I need to have basic knowledge about hormone replacement therapy before taking this course?
You do not need to have prior knowledge of hormone replacement therapy principles before starting this course. We cover the foundational knowledge you need to know to get started with pellets, but be aware that we are not going to cover any additional delivery methods or advanced concepts as those are discussed in our Women's Health and Men's Health Courses. This course will provide you the necessary knowledge to begin utilizing BHRT pellets in your practice.
Do I need to have hands on experience to insert hormone pellets?
I personally do not think you do. Inserting pellets into the subcutaneous tissue of your patients is extremely easy to learn and do. If you can start an IV, you can insert pellets into a patient. No prior procedural skills are necessary to do this. Once you understand the procedure, you could easily practice this on dummy tissue or even cheap cuts of meat to get comfortable with the steps. It is VERY simple!
Will this course go over how to market BHRT pellets?
Yes! We will cover various marketing topics and techniques to help get patients through the door and increase your practices volume!
I already own a practice, would this course benefit me?
Definitely! You can impliment BHRT pellets into any type of practice to increase patient volume and revenue.
Would this course benefit me if I do not own a practice?
YES! The topics covered in this course can be integrated into any type of practice where you treat aging patients. The services and products discussed will help improve the quality of life in your patients, regardless of your specialty.


Is having a DEA number necessary?
Yes it is. Testosterone pellets require an active DEA license to prescribe as it is a schedule III medication.
Will this offer CME?
YES! This course offers 7 CE hours. The Elite Nurse Practitioner is credentialed as an organization that can provide CEU through the ANCC. CEU awarded through The Elite Nurse Practitioner applies to ANCC, AANP, and all boards of nursing!



Will this course provide a certificate of completion?
Yes! A certificate is issued at the end of the course that will show the CEU hours and your completion of this course. You can also use this to submit for reimbursement and provide your malpractice carrier.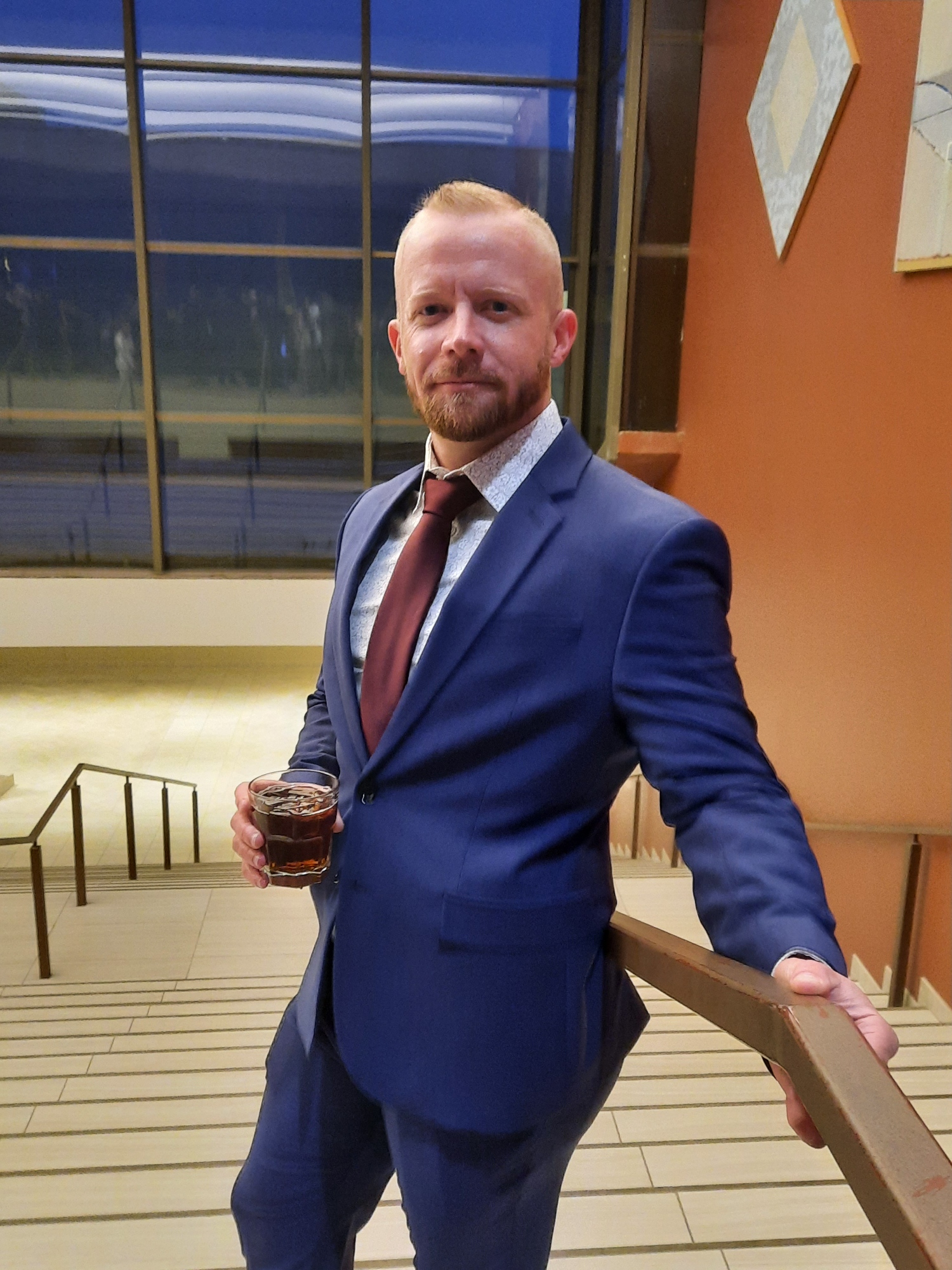 Hi, I'm Justin Allan MSN FNP
I am the owner and author of The Elite Nurse Practitioner, one of the hottest blogs for nurse practitioners who want to break free from the shackles of modern healthcare.
I have been practicing as an NP for 7 years. I have worked all over the country and in many different settings. I became sick of working for others and not earning what I knew what was possible and fair. So, I decided to venture out on my own.
I now own multiple successful side practices and businesses as an NP. My goal is to share the knowledge I have learned and developed to my fellow NP colleagues so you can reach a level of success that very few NPs will ever achieve. It is possible to build profitable practices and businesses as a nurse practitioner! Do not let anyone else tell you otherwise!
Follow me at www.EliteNP.com!
Interested in learning more? Check out the rest of The Elite Nurse Practitioner course line up!


Interested in bundling some courses? Visit our bundle checkout for big savings:
https://shop.elitenp.com/product/bundle-product/