In collaboration with Nicholas Goodwin, DNP PMHNP, The Elite Nurse Practitioner is proud to announce the release of The How to Open a Psychiatric Practice Course, the Elite Nurse Practitioner guide on how to start a psychiatric practice from scratch, including telepsych! This course is the companion course to the Clinical Psychiatry for the NP Course which is being released at the same time. You can take either the clinical course, the business course, or bundle them together for a cheaper price (plus earn 14 CEU)! That will depend on what your specific needs are, but I urge you to explore the clinical course page as well! Links are down the page.
This course is designed for the nurse practitioner who is interested in building their own psychiatric practice. This course is geared more towards the PMHNP, but any nurse practitioner can take it as there is a wealth of valuable practice startup knowledge in it!
This course is the only straight to the point business course designed specifically for the nurse practitioner who wants to start either a brick-and-mortar practice, a telepsych practice, or even a hybrid model! This course will teach the astute nurse practitioner entrepreneur step by step on how to get a successful psychiatric practice up and running!
Psychiatric medicine and mental healthcare are IN DEMAND and BIG BUSINESS. Did you know that the United States spends an estimated $200 billion a year on mental health? That makes it one of the HIGHEST healthcare expenditures in the country. Additionally, it is estimated that 1 in 4 adults suffer from a mental health condition, therefore there will ALWAYS be demand for mental health services. What does this mean? It means that you have the ability to help hundreds if not thousands of patients and also build a long-term successful business. A WIN-WIN!
Psychiatric/mental health clinics are relatively straight forward to start. The start up costs can be less than $5,000 for a telehealth practice upwards to $10,000 for a brick-and-mortar practice. But overall, you should be able to get a solid mental health practice up and running for around $5,000! This is nothing in the grand scheme of business and provides a GREAT return on investment! Additionally, the overhead is low, and the demand is high which makes this a very low barrier to entry practice to start.
Why enrichen your employer when you can start your own psych practice? With a startup budget of only $5,000, there is no reason why any PMHNP out there could not start their own successful side hustle that will set them free from the modern-day healthcare rat race. The benefits of small business ownership are numerous but the tax incentives, the wealth building capabilities, and being able to work on YOUR terms and YOUR time are 3 of the biggest benefits! Once you become an entrepreneur, you will never look back!
Mental health practices can either be cash based, insurance based, or even a hybrid of both! This course will discuss each model, the traditional psych practice model, and will also talk about how to build an integrative psychiatric practice where you can provide niche services such as HRT or weight loss in addition to your mental health services (we will talk about practice scope considerations!).
This course is designed to teach the nurse practitioner who has ZERO experience with starting their own practice on all the steps necessary to open a successful mental health clinic, including how to do this via telehealth technologies. This course will cover all the business startup components you need to know to get started the right way, including business formation, EMR, telepsych, marketing, insurance billing, cash pricing, policies and procedures, and MUCH more!
Basically, this course will provide you everything you need to know to start your very own mental health practice so you can begin building the life that you WANT to live. I guarantee it!
You will learn:
Why you should open your own practice.
The liabilities, regulations, and risks of starting your own practice.
Legal business creation including LLC formation.
The types of practice models including focused niche, concierge, integrative, and general psychiatric practices.
What you need to know about malpractice insurance and how to obtain it.
Various EMR suggestions that work best.
The estimated startup and operational costs.
The telemedicine fundamentals including controlled substance prescribing.
How to start a telepsych practice.
The pros and cons of insurance vs. cash practices.
Cash based pricing.
Insurance billing and coding for psychiatric visits.
How to chart appropriately so you can maximize your billing.
How to market your practice to increase patient volume.
How to utilize all the practice forms that come with the course.
Step by step analysis and overview of the included policies and procedures!
Which vendors to use including pharmaceutical distributors, medical suppliers, and compounding pharmacies.
The revenue potential of a psychiatric practice.
How to succeed and more!
PLUS, this course will award 6 official CEU hours so you can stay up to date with your certifications and licenses!
There are 4 hours of video and audio content where Nicholas and I go over a 160-slide presentation in detail! There will also be audio recordings for you to stream so you can learn on the go!
This course will include all the supplemental documentation you need to get your own psychiatric practice up and running! This course will include informed consent, HIPAA/privacy policies, consent for electronic communication, a lab order sheet, a general treatment intake, a no show letter, telepsych informed consent, and a visit documentation template.
Additionally, this course will include a policies and procedures manual that will also include telepsych! You will be able to tailor this to fit your needs or use it as is!
This course literally comes with everything you need to get started today! The only I cannot provide you is the courage to actually get started!
If you are wanting to start a high revenue, in-demand, and low barrier to entry practice, then you should seriously consider opening your own mental health clinic! If you are a PMHNP, then you are sitting on a great opportunity to start your very own business and begin building the life that you want! Providing mental health services in person or online will only continue to be in demand and as our population ages and gets bigger, the demand will only increase! So, get started today and begin working on YOUR terms, and not the terms of your employer!



This course will be on sale for only $499 and will teach you everything you need to know to start your own psychiatric practice!


If you bundle this course with the Clinical companion course, then the price is only $799 which saves you $200 PLUS you get 2 courses that complement each other AND receive 14 CEU hours! So, take advantage of this amazing deal!

Check Out the Clinical Psychiatry Course and the Psych Bundle Package if You Want to Take Both!
This course awards 6 CE hours!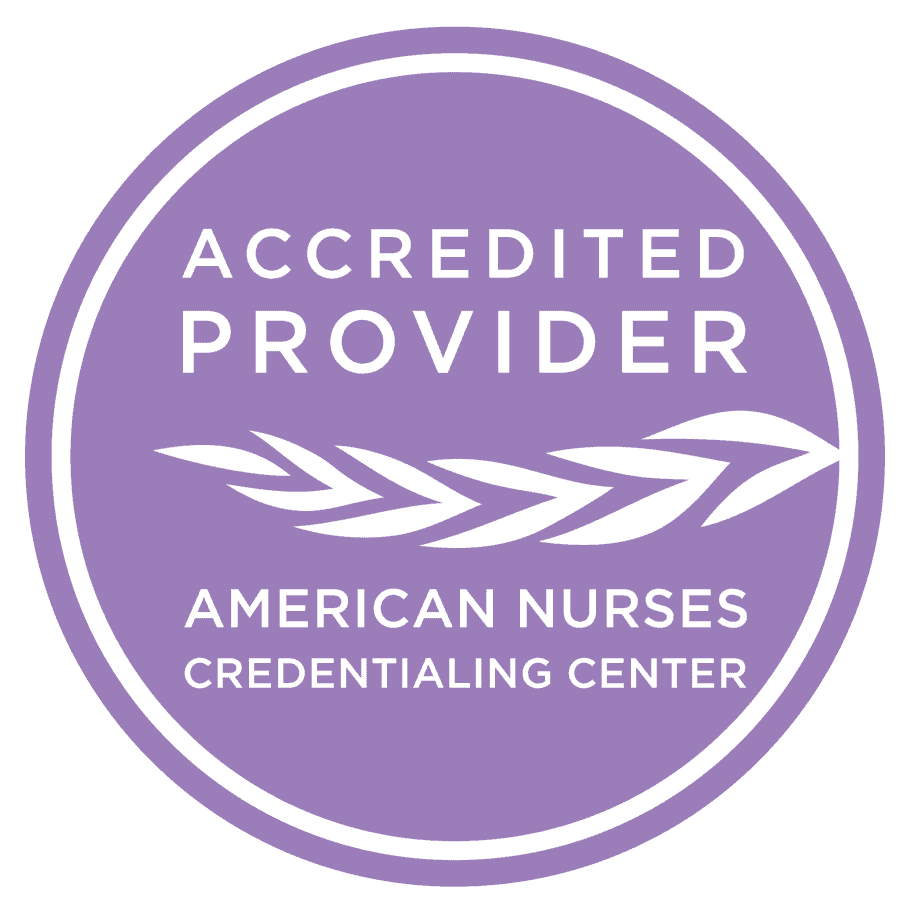 All Elite NP CEU applies to ANCC and AANP recertification and can be used with all Boards of Nursing.
The Elite Nurse Practitioner is accredited as a provider of nursing continuing professional development by the American Nurses Credentialing Center's Commission on Accreditation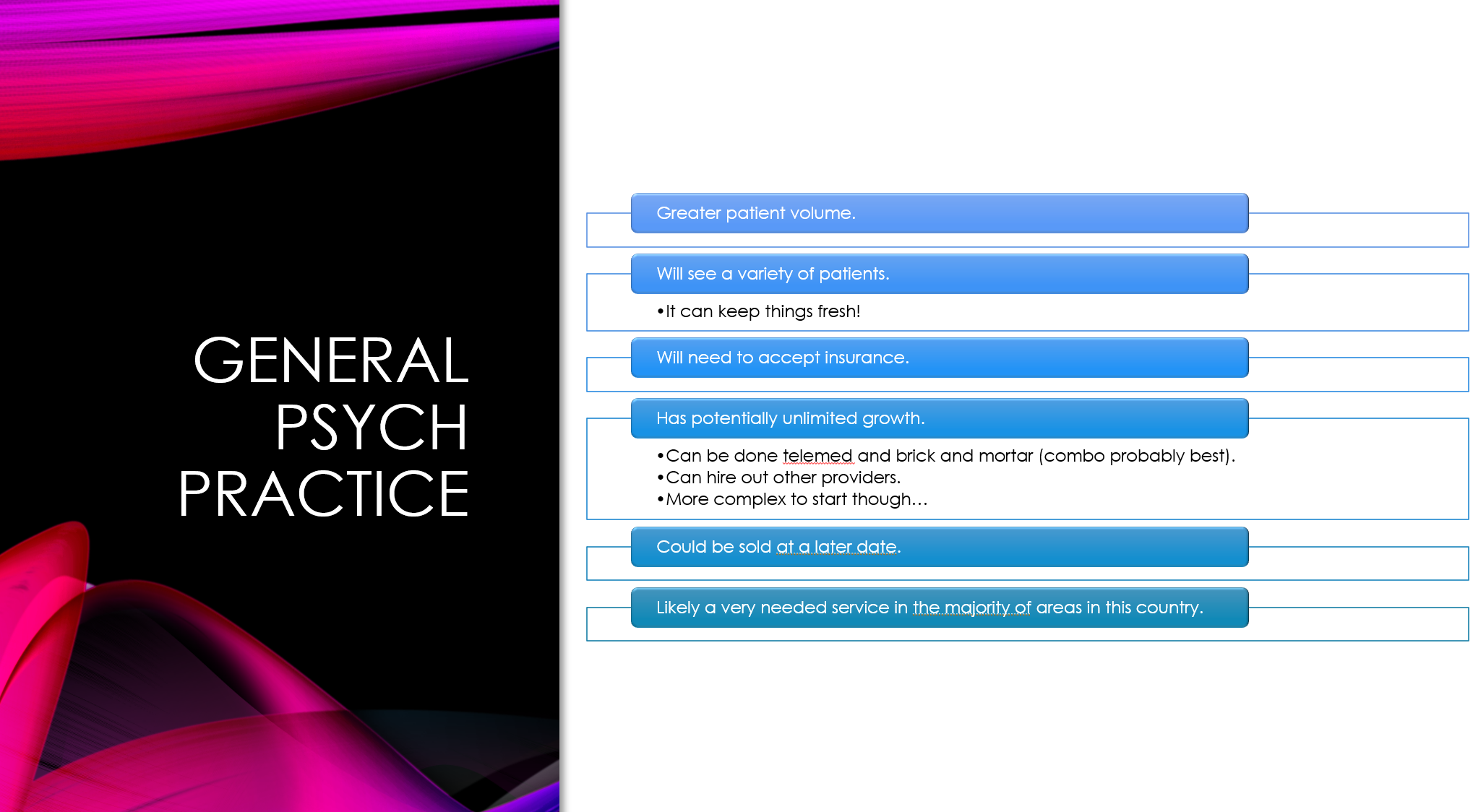 Practice start up and the various types of practice models explained....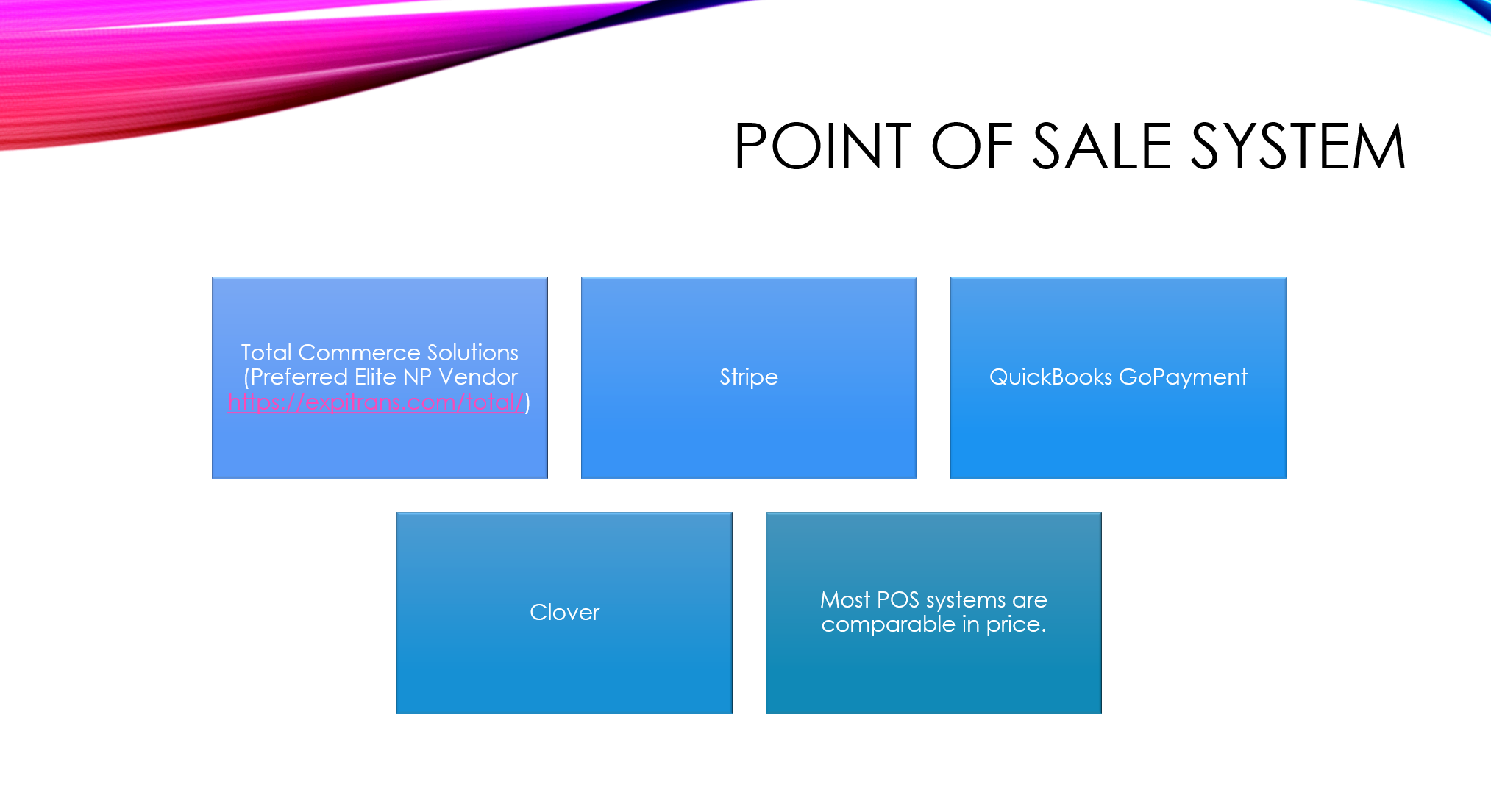 Practice operations including bookkeeping, point of sale system, EMR, malpractice, and employees explained....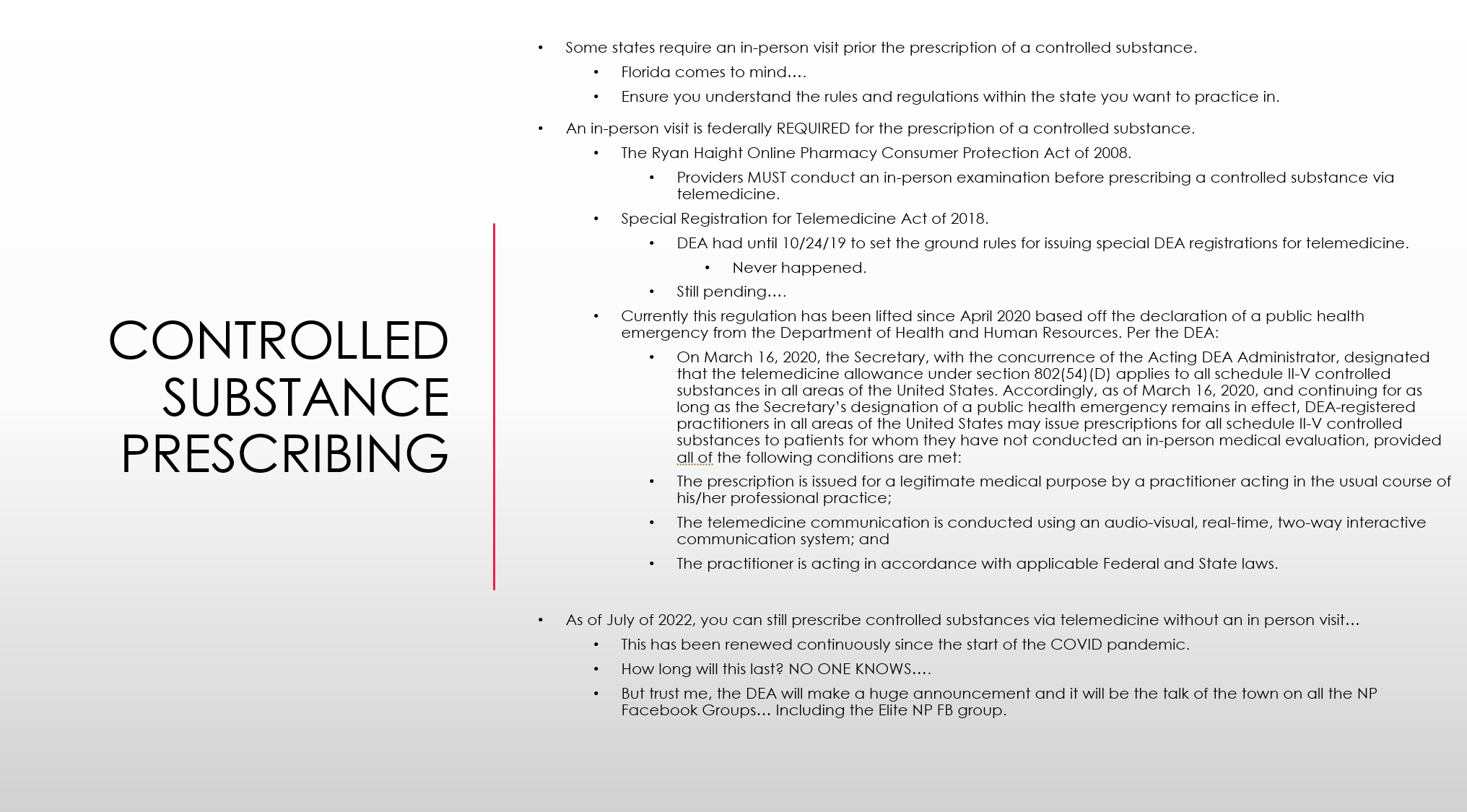 Telepsych considerations including state licensing, practicing across borders, controlled substance prescribing, and much more explained...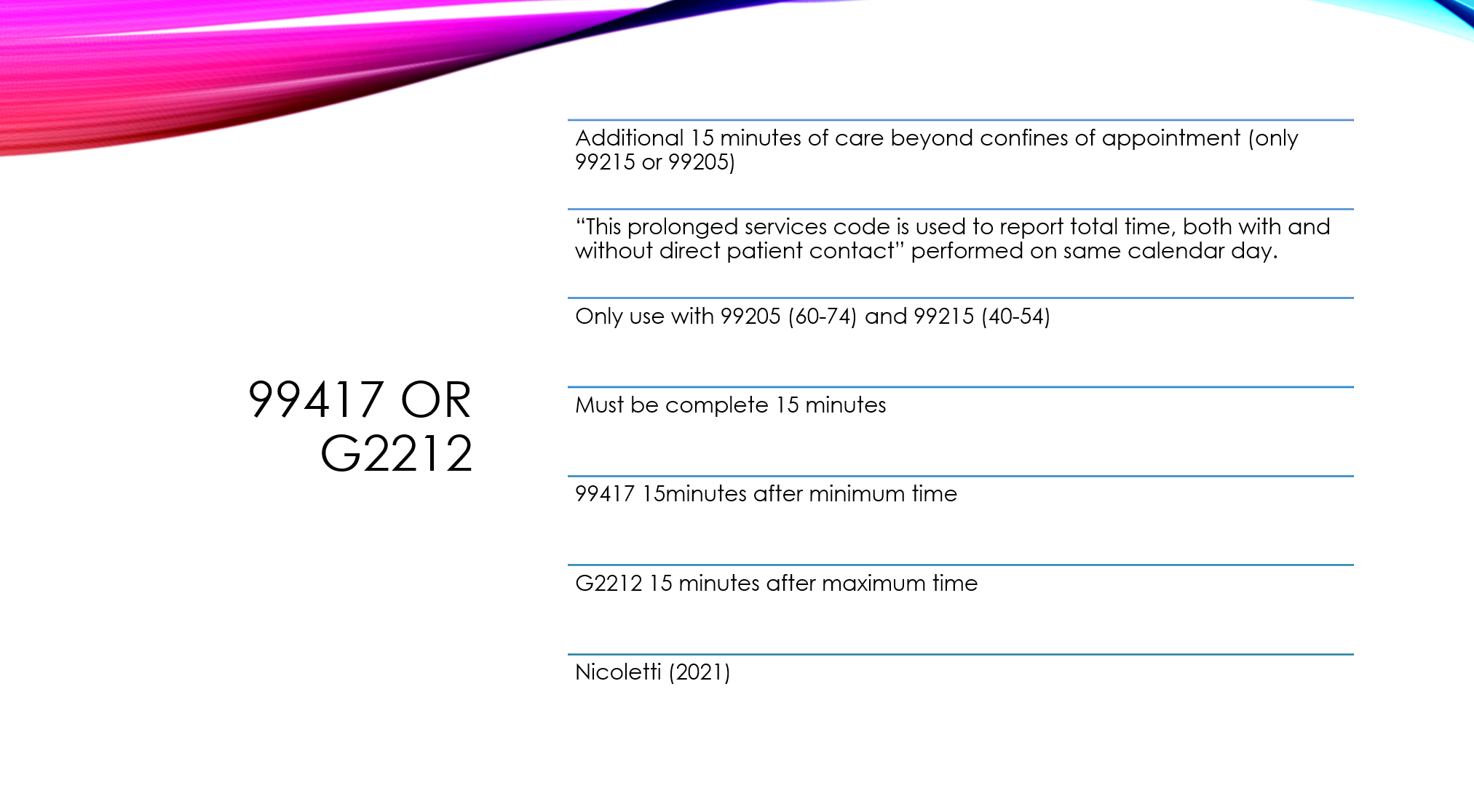 Insurance billing and coding explained....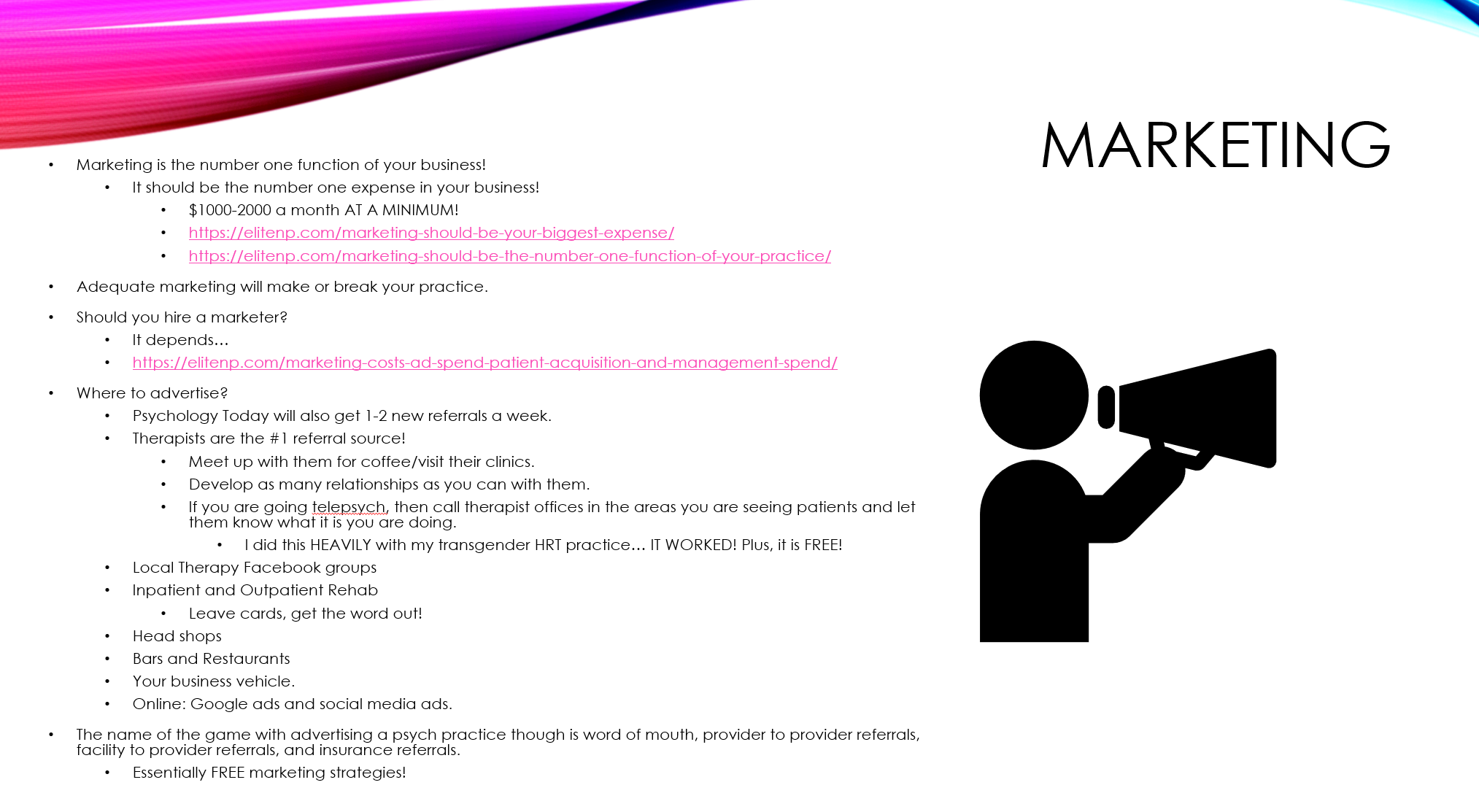 Marketing, digital marketing, and identifying your target market explained....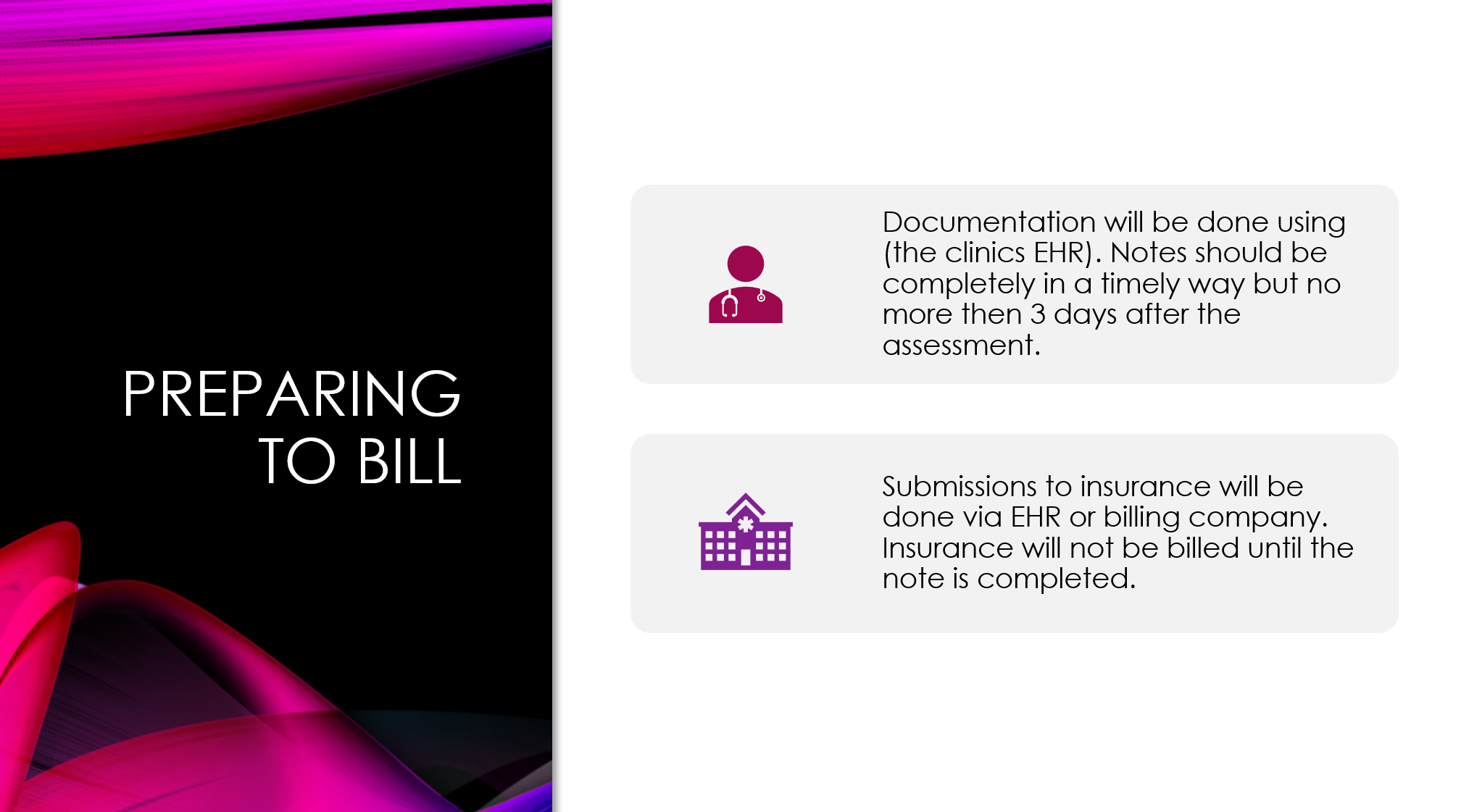 Policies and procedures, informed consent, and documentation explained....
100% Lifetime Money Back Guarantee on all Elite NP Courses.


I am so confident you will walk away more knowledgeable and empowered from this course, that I provide a 100% Satisfaction Guarantee!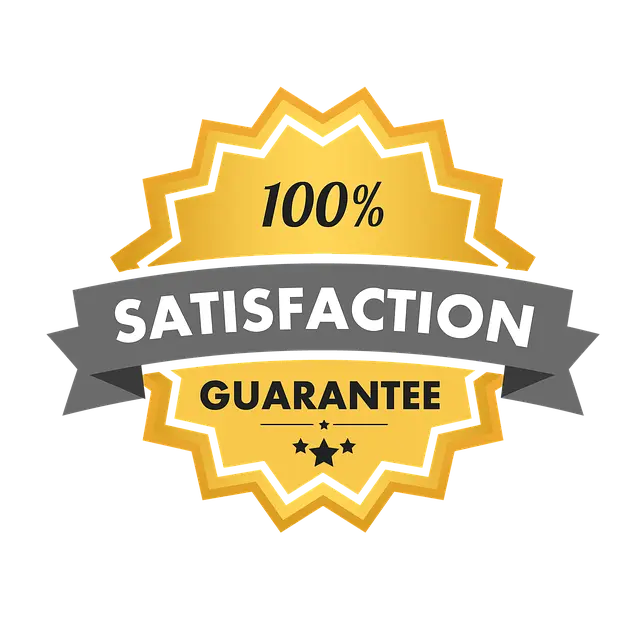 See what others have to say...
Gary M., PMHNP: This was a fantastic course for those PMHNPs that are wanting to start their own practice! I already own a psychiatric practice, but I wish I would have had this resource before I started. It would have made the process more manageable and simpler! The policies and procedures were very well done too! Solid course ELITE NP!
April, PMHNP: I loved this course as I love all the Elite NP courses I have taken. I am so happy that The Elite Nurse Practitioner has finally released a course for us PMHNPs! I took this in addition to the clinical psych course and they are both very well done and have a plethora of clinical and business pearls. This course broke down just how easy it is to start your own mental health clinic. Thank you for providing this educational activity to the nurse practitioner community!
Gina S., PMHNP: First I wanted to offer my gratitude to Justin for allowing me to have early access to this course. This course was great! I loved how Justin and Nicholas simplified the process of starting a psychiatric practice. I thought it was going to be more complicated than this, but this course provides a simple model on how to get started quickly plus includes all the documentation you need. I want to start a cash-based telehealth practice focused on anxiety therapies and after this course, I am confident I can get it started within a month. THANK YOU!
Michael, NP: I am a dual certified FNP/PMHNP and I am in the planning stages of starting an integrative practice where I will be providing HRT, IV infusion, and mental health services. This course brought it all together for me. It was concise, free from fluff, and got straight down to business in true Elite NP fashion. Thank you for this course as I am sure it will help many other PMHNPs start their own practice and earn what they deserve. I cannot say how thankful I am for what The Elite NP is doing for our profession!

Frequently Asked Questions

Will I have unlimited access to this course?
Absolutely! You can access this course however many times you want for however long you want! All Elite Nurse Practitioner Courses are pre-recorded and accessible indefinitely!
Will this course really teach me how to start my own psychiatric practice?
YES! We go over each step you need to know to get started on the right foot. We cover everything from insurance billing, to LLC formation, to marketing, and everything in between! I am confident you will walk away with what you need to know!




Will you cover everything I need to know to start a telepsych practice?
Absolutely! All the same business principles apply to a telepsych practice minus not having a physical location and what that entails. We cover all the regulatory and logistical aspects of starting a telepsych practice, so you get started correctly and remain compliant!




How long does it take to start a mental health clinic?
If you are starting a cash based practice, then you can have a practice up and running within 4-6 weeks. If you are going to accept insurance though, then the credentialing process will take 3-6 months. So, it is best to get started IMMEDIATELY if you are going to take insurance.


Do I need to have a special degree to start my own practice?
Outside of your nurse practitioner degree, NO! Do not be fooled into thinking you need an MBA or MHA to start your own business. Most successful entrepreneurs don't even a business degree! We will teach you everything you need to know to get started!


Will this course cover marketing?
Yes! We will cover various marketing topics and techniques to help get patients through the door and increase your practices volume!
Do I need to have a physician collaborator?
Only if your state requires this! If you are in a restricted state, you can actually start a telepsych practice and see patients in full practice authority states which means you DON'T NEED a collaborator! The only thing you need is a license in that state!
I already own a practice; would this course benefit me?
I believe it would! It is always important to see a different perspective on starting and operating a business. Plus, if you need any documentation or a policies and procedures manual, then that is included in this course!




Would this course benefit me if I am planning on starting a practice in the next 1-2 years?
YES! The topics covered in this course will remain relevant plus you have indefinite access to the course!
Will this offer CME?
YES! This course offers 6 CE hours. The Elite Nurse Practitioner is credentialed as an organization that can provide CEU through the ANCC. CEU awarded through The Elite Nurse Practitioner applies to ANCC, AANP, and all boards of nursing!




Will this course provide a certificate of completion?
Yes! A certificate is issued at the end of the course that will show the CEU hours and your completion of this course. You can use it for CE reimbursement and to write off on your taxes!

Check Out the Clinical Psychiatry Course and the Psych Bundle Package if You Want to Take Both!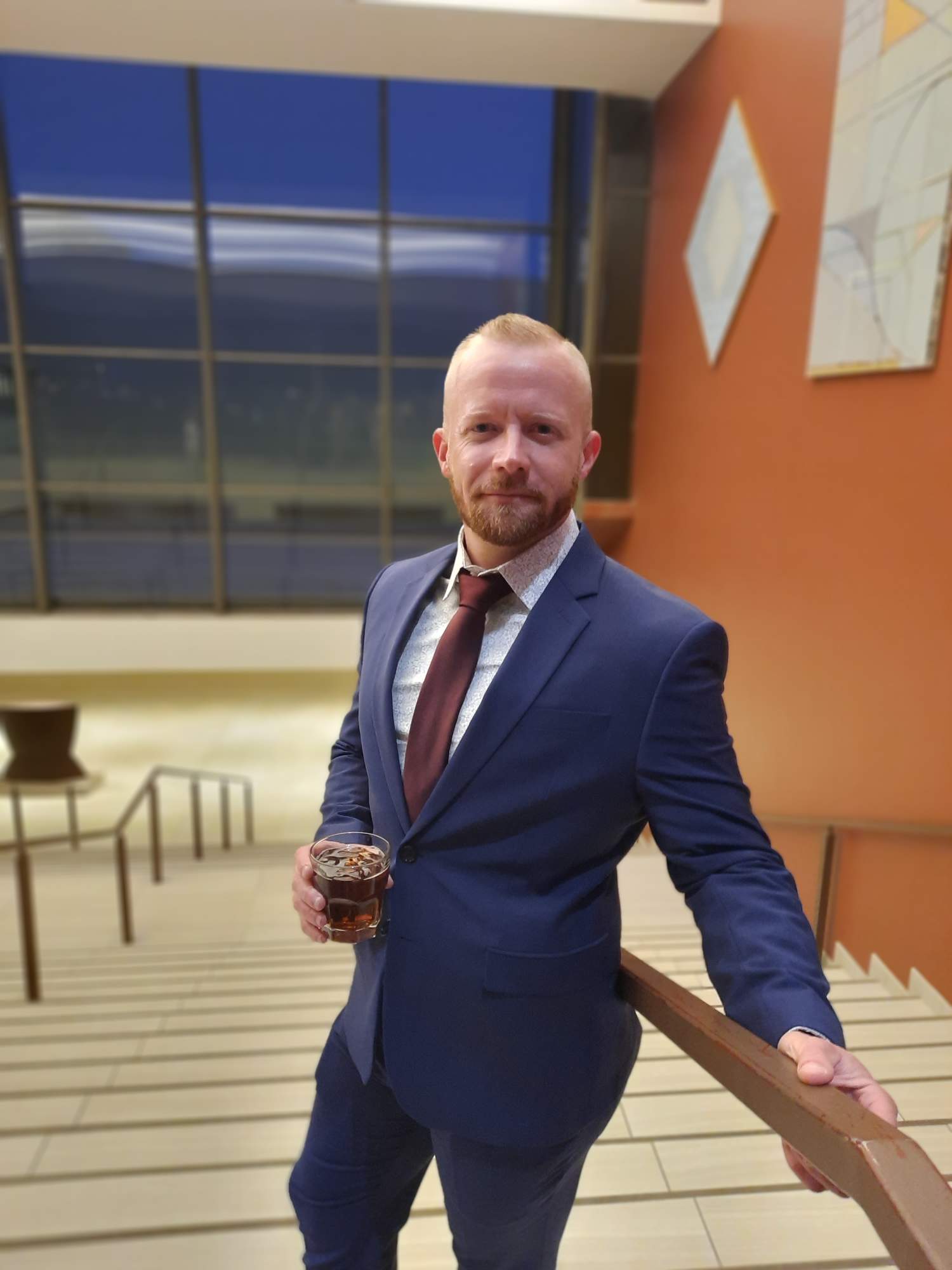 Hi, I'm Justin Allan MSN FNP

I am the owner and author of The Elite Nurse Practitioner, one of the hottest blogs for nurse practitioners who want to break free from the shackles of modern healthcare.
I have been practicing as an NP for 7 years. I have worked all over the country and in many different settings. I became sick of working for others and not earning what I knew what was possible and fair. So, I decided to venture out on my own.
I now own multiple successful side practices and businesses as an NP. My goal is to share the knowledge I have learned and developed to my fellow NP colleagues so you can reach a level of success that very few NPs will ever achieve. It is possible to build profitable practices and businesses as a nurse practitioner! Do not let anyone else tell you otherwise!
Follow me at www.EliteNP.com!
Interested in learning more? Check out the rest of The Elite Nurse Practitioner course line up!


Interested in bundling some courses? Visit our bundle checkout for big savings: