In collaboration with Justin Groce, NP, The Elite Nurse Practitioner is proud to announce The Thyroid Optimization Course! This course is the definitive guide for the nurse practitioner on how to integrate thyroid optimization from a functional medicine standpoint into your practice! The information in this course can be applied to any practice setting including wellness clinics, weight loss practices (A BIG ONE!), primary care practices, HRT practices, and everything in between. It truly is one of those niche services any nurse practitioner can integrate into their practice!
Did you know over 20 million people in the United States have a form of hypothyroidism? Did you know that it is estimated that 60% of those people are unaware that they even have it? Instead, they chalk up their symptoms to getting older or their primary care provider has put them on an antidepressant masking the symptoms. For this reason, this is a hidden patient population that could utilize thyroid optimization therapy! And who better to do that than my nurse practitioner sisters and brothers?
Integrating thyroid optimization into your practice is a SOLID service line and additional revenue stream. Many patients are actively looking for these services as they have heard about them on various wellness and health focused podcasts, blogs, magazines, and so forth. Therefore, if you have a practice where you see patients who are interested in disease prevention, health optimization, and general wellness, then you should seriously consider providing thyroid optimization services into your practice.
Listen, you are not just managing standard hypothyroidism when you integrate thyroid optimization into your practice. What you are doing is looking at the patient from a holistic point of view. Many patients have bothersome symptoms such as depression, insomnia, low libido, erectile dysfunction, cold intolerance, poor skin/hair/nail quality, and foggy thinking (and many more) and unknowingly have sub-optimal thyroid levels. Just because the TSH/T3/T4 are below the threshold for diagnosis of standard "hypothyroidism", that doesn't mean that the patient couldn't benefit from thyroid optimization as it often times can resolve their non-specific symptoms! Plus, studies have shown that optimal thyroid levels can prevent a plethora of chronic diseases. Therefore, this is a critically important service to provide in your practice.
These services can be provided in both an insurance accepting and cash only practice. If you are operating a cash only practice, this is a great additional revenue stream to add into your practice. You could easily add an additional $1-5k a month in revenue by simply adding on thyroid optimization services to your service lines.
This course will teach the nurse practitioner the ins and outs of thyroid optimization from a clinical standpoint, and also from the business standpoint in true Elite Nurse Practitioner fashion. 
This course is designed to teach the nurse practitioner who has ZERO experience with thyroid optimization services on how to provide this in-demand service into their practice. It will also teach the nurse practitioner the business components including how to utilize compounding pharmacies for the thyroid hormones, marketing considerations, pricing, insurance billing, and more!
This course will provide the nurse practitioner the foundational knowledge to integrate thyroid optimization from an integrative and functional medicine standpoint into their practice.
You will learn:
What thyroid optimization is from a practice standpoint.
The prevalence and consequences of suboptimal hypothyroidism.
The etiologies of thyroid disease.
The differences between hypothyroidism, sub-clinical hypothyroidism, and sub-laboratory hypothyroidism.
Thyroid physiology and the various types of thyroid hormones.
The presentation of Hashimoto's disease.
How to assess the patient from a laboratory perspective.
How to interpret various lab results when it comes to diagnosing thyroid disease.
The subjective and objective findings of thyroid disease.
Determining which types of patients are good candidates for treatment.
How to utilize thyroid hormone medications, their dosing, and how to monitor the patient.
The considerations of hyperthyroid disease for the nurse practitioner and how to evaluate, diagnose, treat, and refer the patient out for further treatment and evaluation of hyperthyroidism.
How to integrate thyroid optimization therapy into your practice.
The insurance and cash considerations of this service line.
How to utilize informed consent to protect you.
How to utilize compounding pharmacies with thyroid medications to increase your practices revenue.
How to market thyroid optimization in your practice.
How to succeed and more!
PLUS, this course will award 6 official CEU hours with 2 of those designated as pharmacology hours to help you stay up to date with your certifications and licenses!
There are 4 hours of video and audio content where Justin and I go over a 120-slide presentation in detail. There will also be streaming audio so you can learn on the go!
Additionally, this course will provide you informed consent forms, a laboratory reference cheat sheet, a thyroid medication reference cheat sheet, and a hypothyroidism evaluation and diagnosis algorithm. This course will provide you everything you need to know to get started today!
If you are wanting to integrate an additional revenue stream and service into your practice, then you should seriously consider providing thyroid optimization services! Not only will it increase your bottom line, but you will also help your patients live a healthier life! Therefore, you should get started today and as this will help build a more robust practice!
This course will be on sale for only $399! This is a great deal for those wanting to add an additional service line into their practice! So, snatch up this course and the 6 CEU hours!
This course awards 6 CE hours with 2 hours designated as pharmacology hours!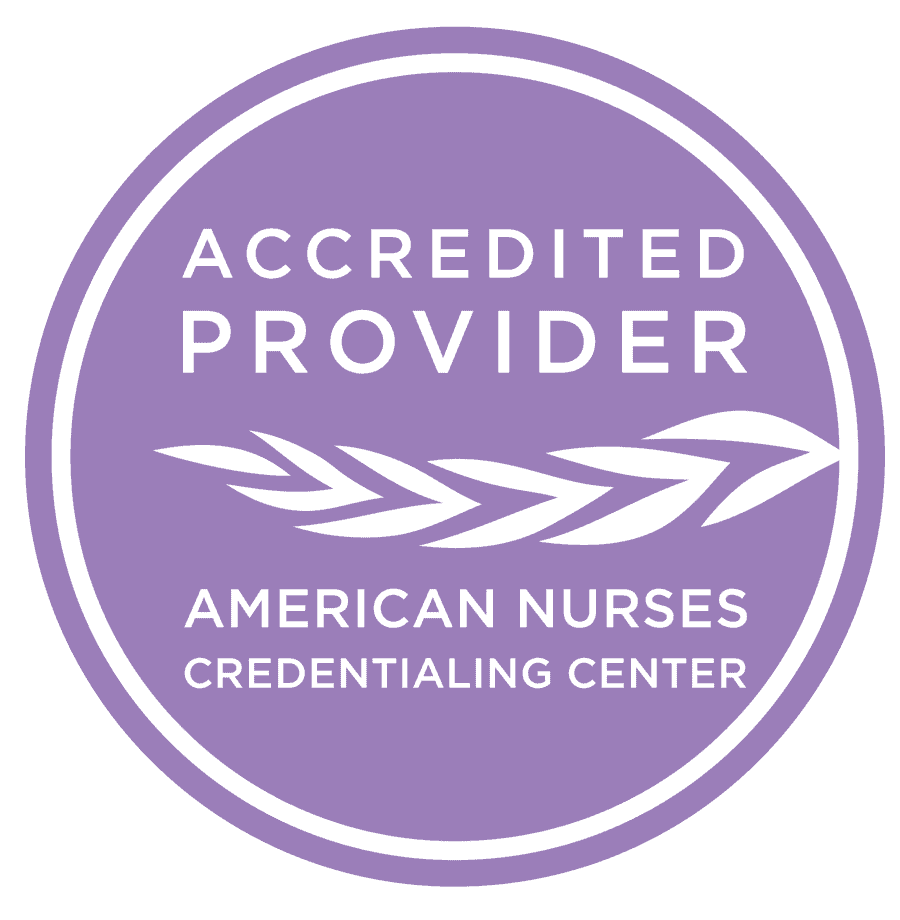 All Elite NP CEU applies to ANCC and AANP recertification and can be used with all Boards of Nursing.
The Elite Nurse Practitioner is accredited as a provider of nursing continuing professional development by the American Nurses Credentialing Center's Commission on Accreditation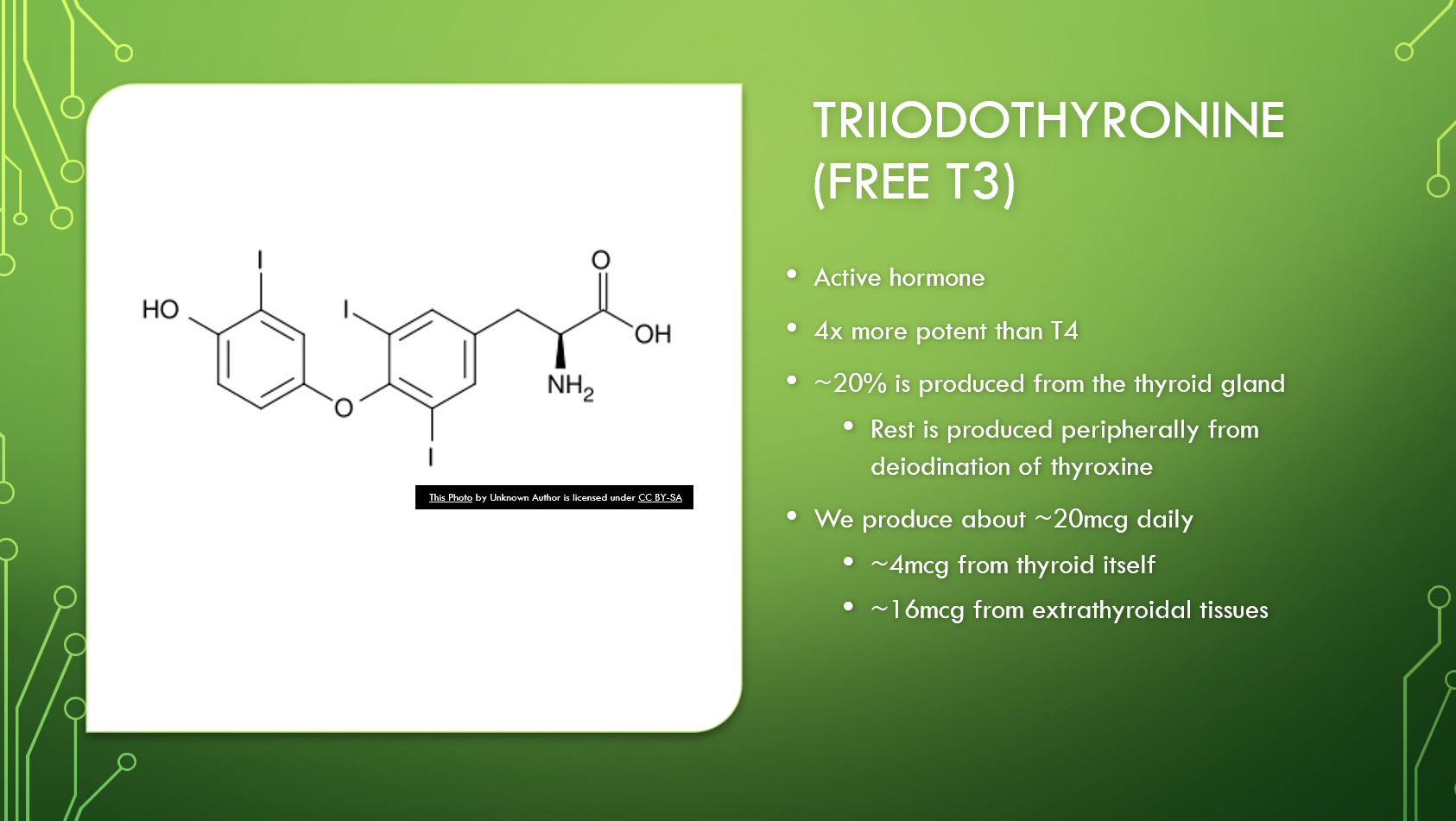 Thyroid physiology, the thyroid hormones, and hypothyroidism explained...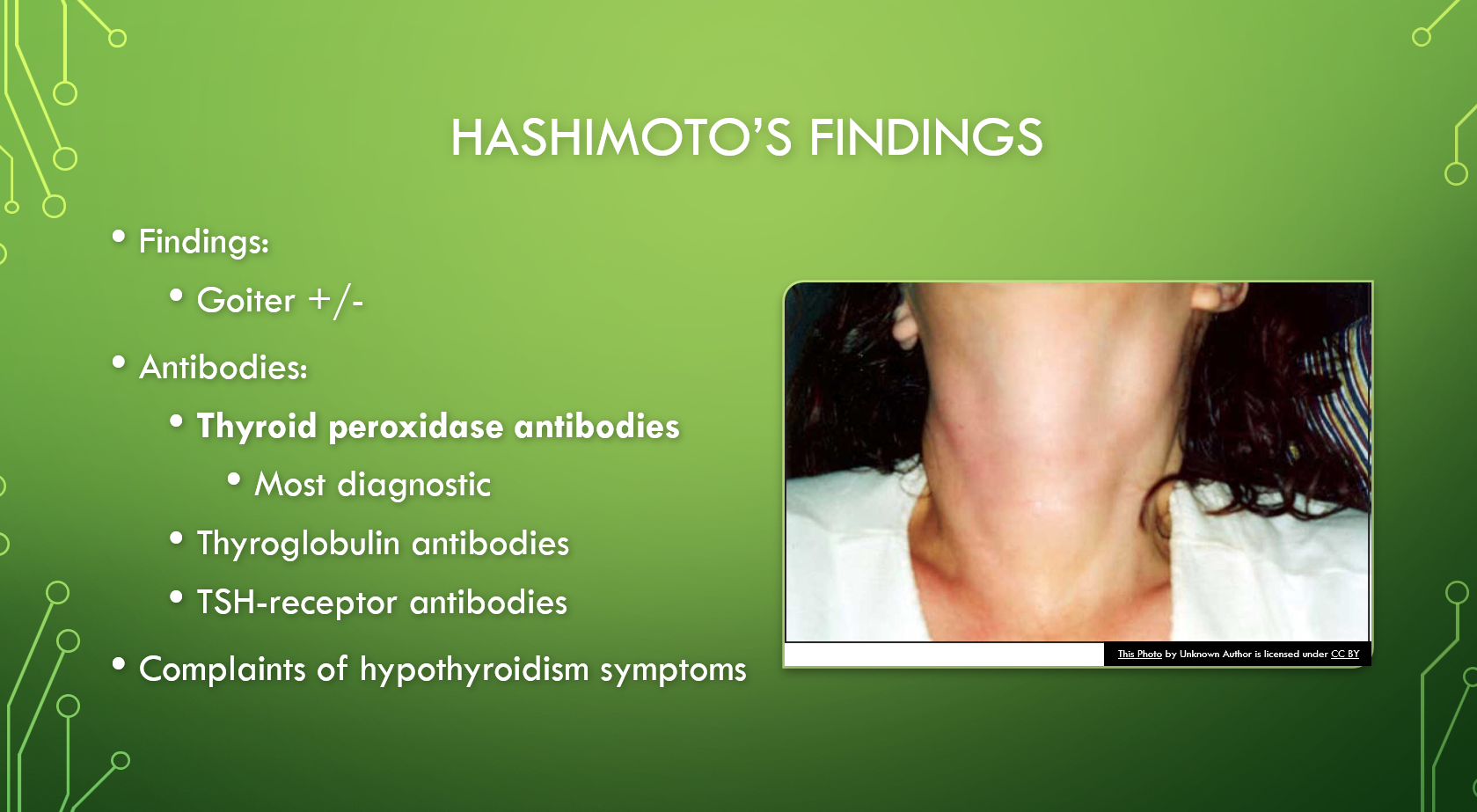 Laboratory findings, objective findings, subjective complaints, and evaluation explained...
Treatment optimization and treatment considerations for hypothyroidism, sub-clinical hypothyroidism, and sub-laboratory hypothyroidism explained...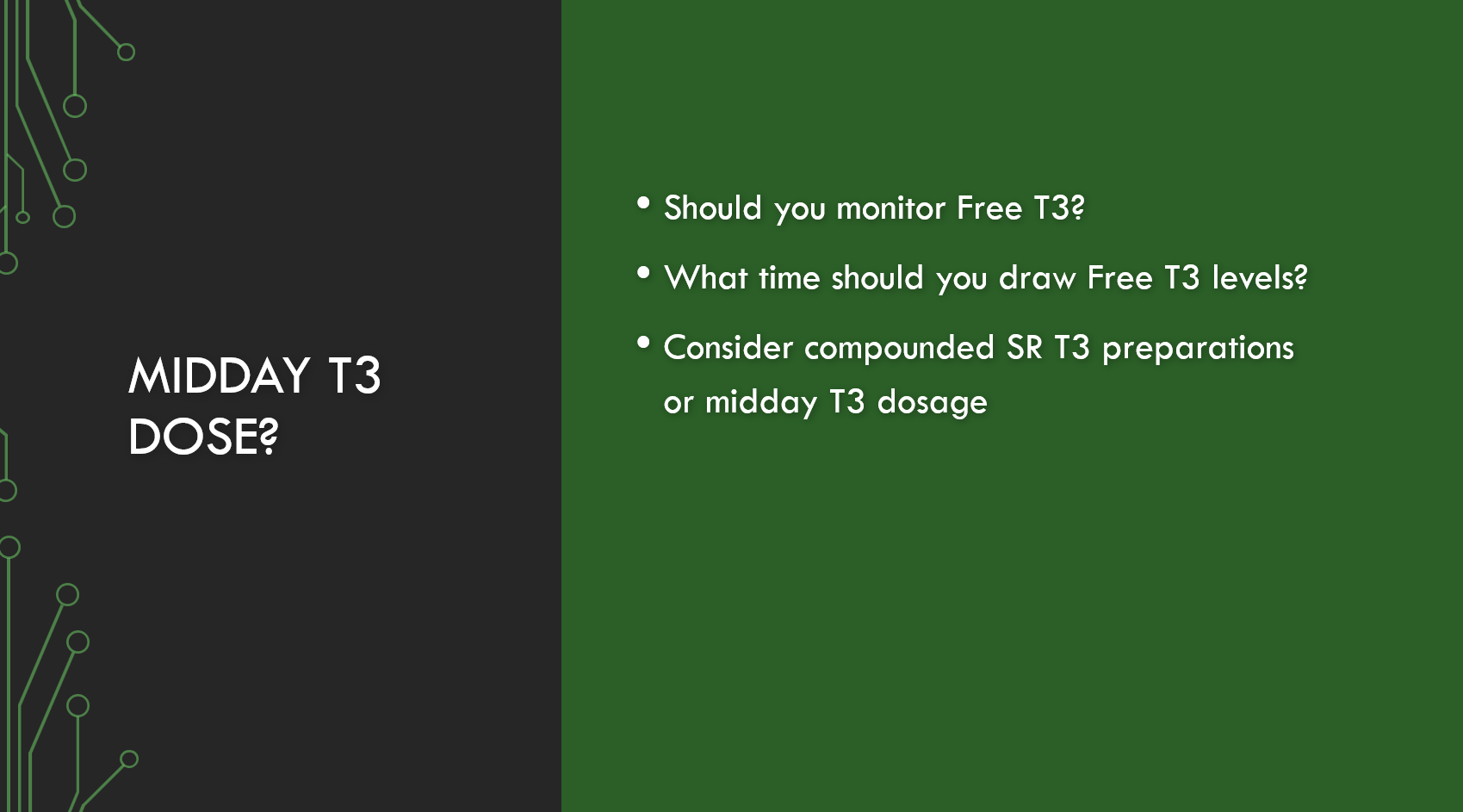 Pharmaceutical and Neutraceutical treatments explained...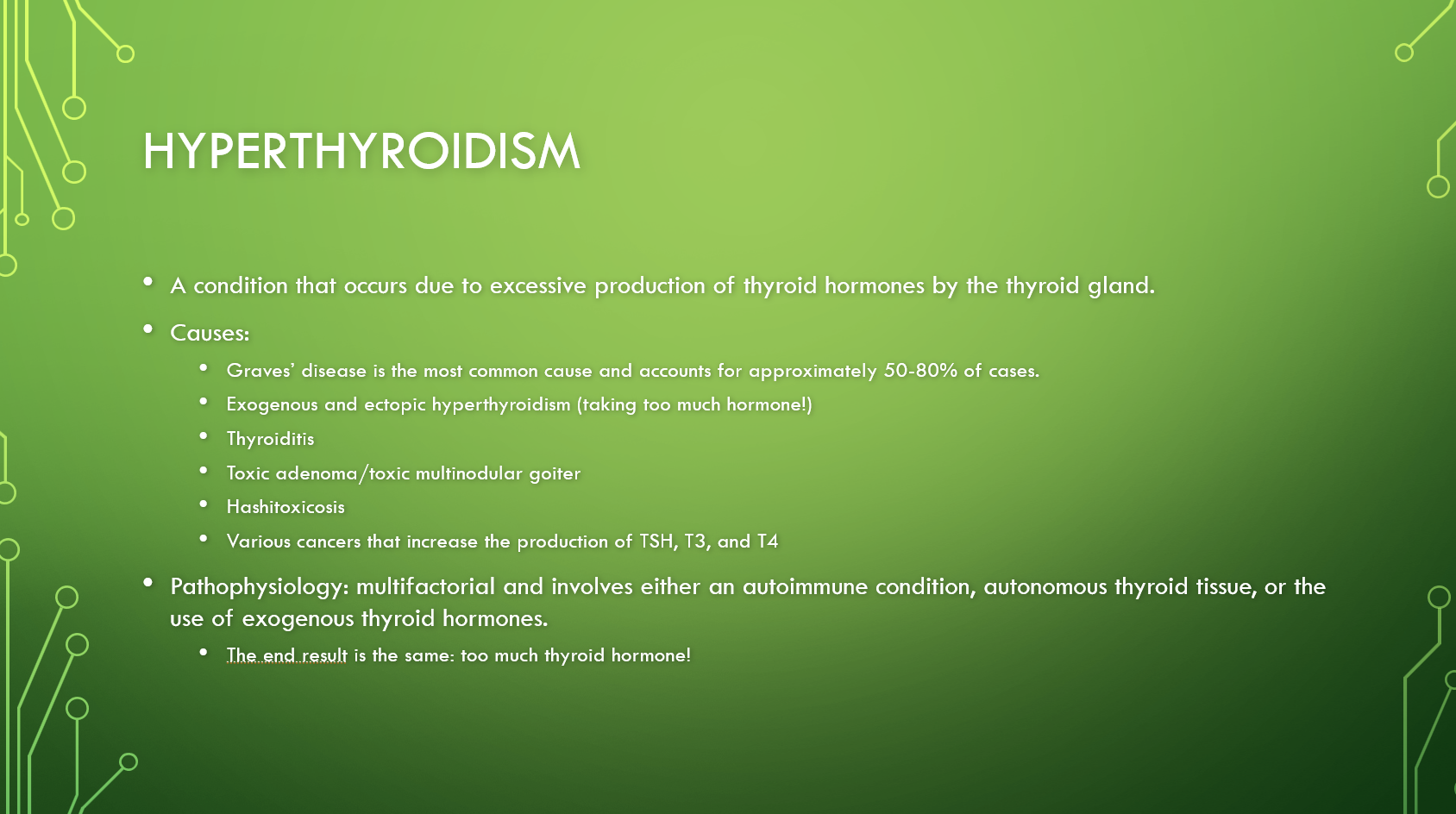 Hyperthyroidism, evaluation, and considerations for the nurse practitioner explained...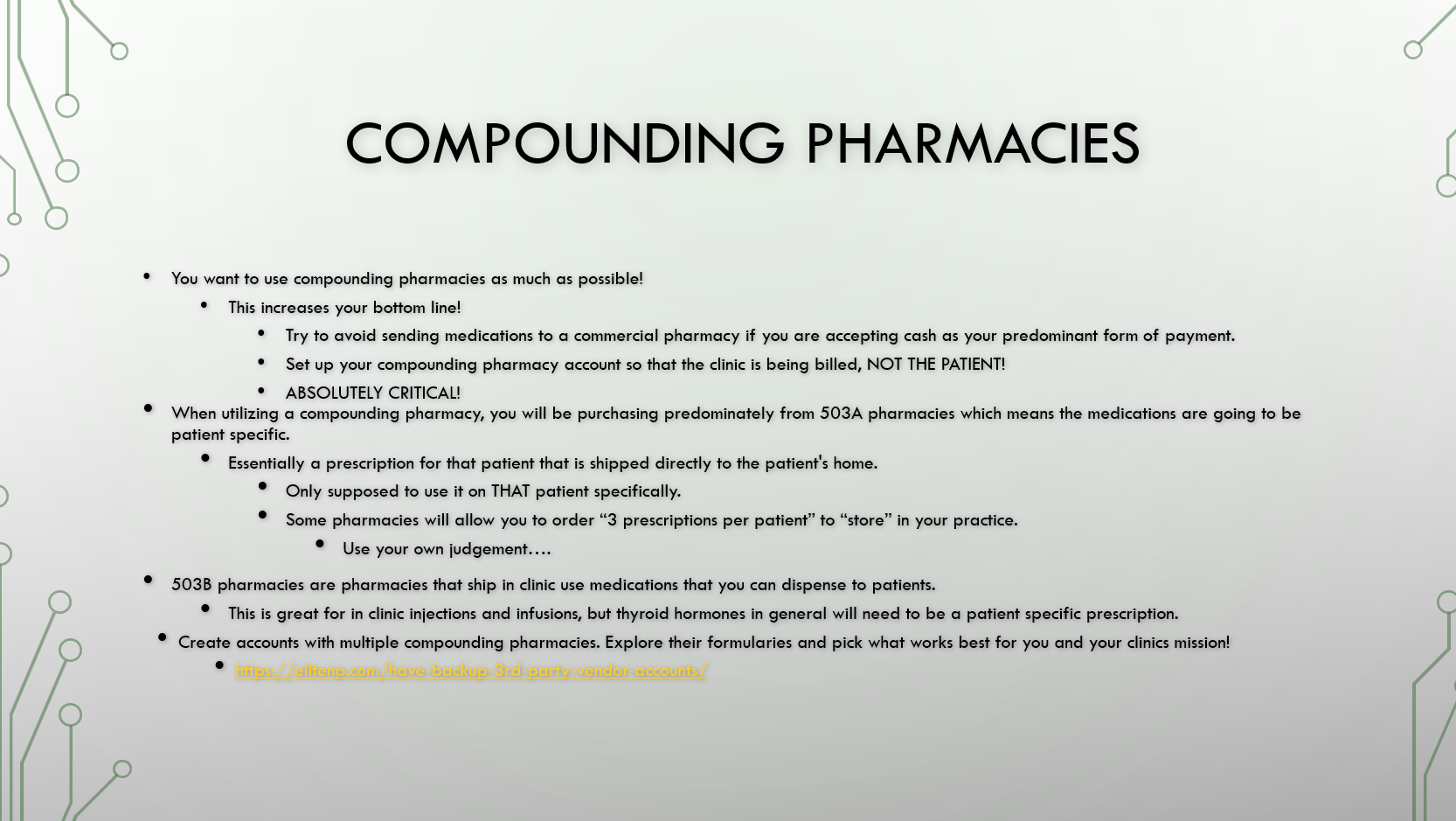 Practice integration, consent, marketing, pricing, and maximizing practice revenue potential explained...
100% Lifetime Money Back Guarantee on all Elite NP Courses.


I am so confident you will walk away more knowledgeable and empowered from this course, that I provide a 100% Satisfaction Guarantee!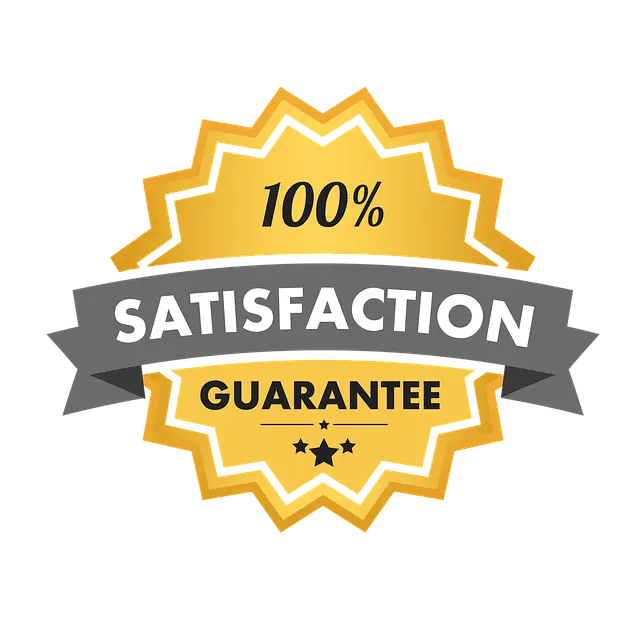 See what others have to say...
Morgan H: I have taken about 7 courses and I love every single one of them ! I have learned so much that I didn't even learn in NP school! Thank you for honest teaching and giving everything needed to open our business, and encouraging us to step to freedom.
Tony C: I have reached out to Justin and his team on several different occasions. I've received help and answers to many questions quickly. Elite NP is an amazing resource and is proving to be better and better on a regular basis.
Kaye: I joined Elite NP FB group and after one day of being in the group, I signed up for 3 courses. I now have a clear and concise blueprint for additional modalities for my practice. Thank you Justin!!

Frequently Asked Questions


Will I have unlimited access to this course?
Absolutely! You can access this course however many times you want for however long you want! All Elite Nurse Practitioner Courses are pre-recorded and accessible indefinitely!
I already treat hypothyroidism. Will this course still benefit me?
Absolutely! This course discusses standard medical treatment of hypothyroidism, but we discuss the integrative/functional medicine approaches. Remember, just because a patients thyroid hormones are 0.1 within range, they could still be symptomatic and benefit from treatment for their sub-clinical hypothyroidism. Additionally, we will discuss how to maximize your practices revenue when it comes to thyroid optimization.

I already own a practice, would this course benefit me?
Definitely! Thyroid optimization therapy can be integrated into any type of practice including wellness clinics, HRT practices, primary care clinics, etc...
Would this course benefit me if I do not own a practice?
YES! The topics covered in this course can be integrated into any type of practice where you treat adult patients. The services and products discussed will help improve the quality of life in your patients, regardless of your specialty.
Can I start a stand alone thyroid optimization practice?
Yes, you could. I believe a thyroid optimization clinic would work great as a telemedicine practice that serves multiple states or at a practice in a densely populated area. Overall though, this works great as an additional revenue stream to an already established practice.
Can I do this via telemedicine?
Yes you can! You could do the initial evaluation, order the labs, order the thyroid hormones, and do the evaluation all via telemedicine!

Do I need to have a specialized certification to treat thyroid disease?
Nope! This falls within the scope of practice for any nurse practitioner. In fact, I know psychiatric nurse practitioners that optimize patient's thyroid hormones. Why? Because it improves their depression and anxiety.
Do I need to have previous knowledge about thyroid disease and treatment before taking this course?
We all should have learned the basics of treating thyroid disease in school. Regardless though, that could have been 10 years ago, and you just never used the knowledge. Therefore, this course will provide you the foundational knowledge to evaluate and treat patients with thyroid disease.
Will this course go over the business aspects of thyroid optimization?
Yes! I will cover marketing, billing, pricing, utilizing compounding pharmacies, and much more!

Is having a DEA number necessary?
Nope! You will not be prescribing controlled substances
Will this offer CME?
YES! This course offers 6 CE hours. The Elite Nurse Practitioner is credentialed as an organization that can provide CEU through the ANCC. CEU awarded through The Elite Nurse Practitioner applies to ANCC, AANP, and all boards of nursing!
Will this course provide a certificate of completion?
Yes! A certificate is issued at the end of the course that will show the CEU hours and your completion of this course. You can also use this to submit for reimbursement and provide your malpractice carrier.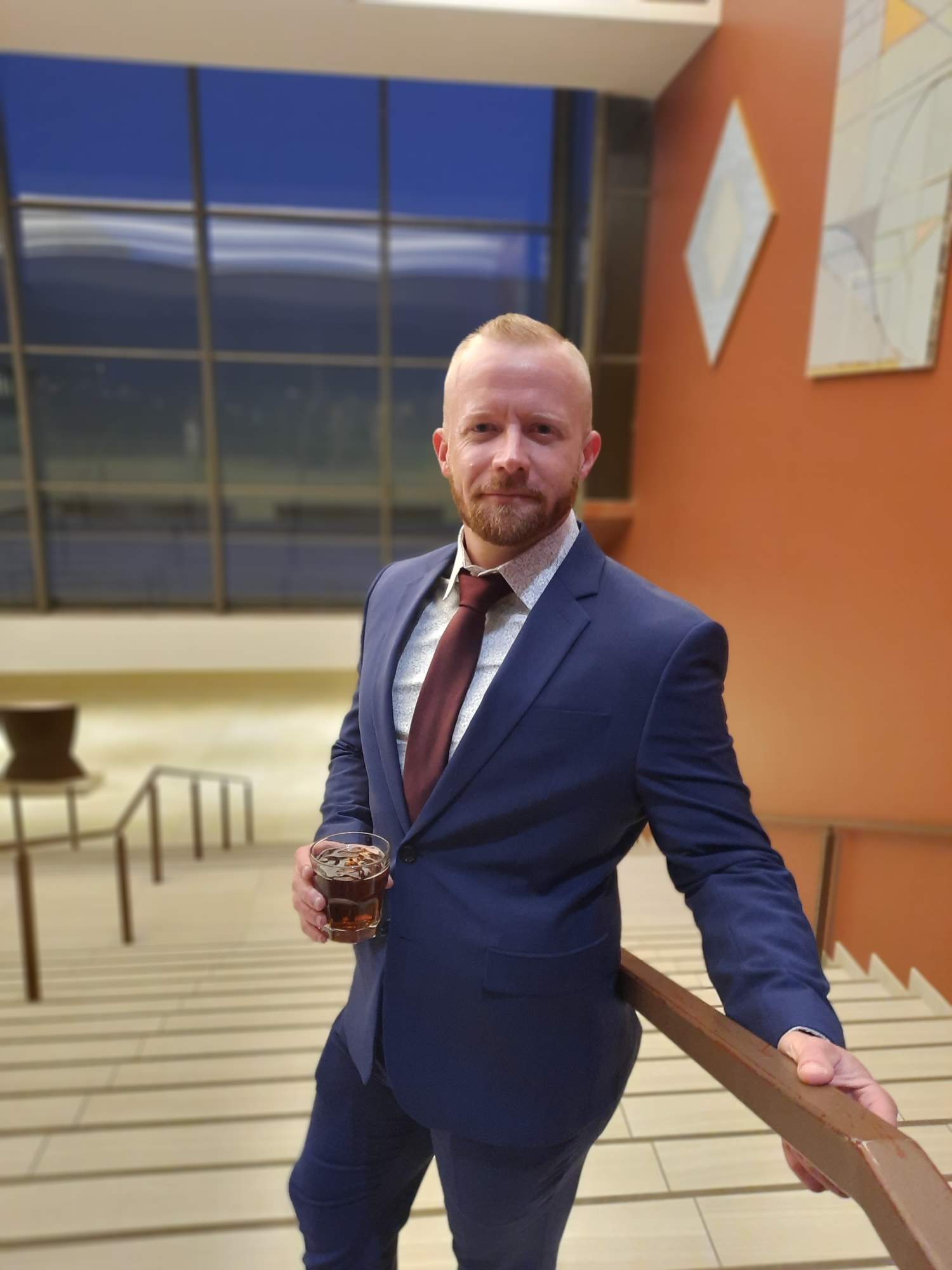 Hi, I'm Justin Allan MSN FNP

I am the owner and author of The Elite Nurse Practitioner, one of the hottest blogs for nurse practitioners who want to break free from the shackles of modern healthcare.
I have been practicing as an NP for 7 years. I have worked all over the country and in many different settings. I became sick of working for others and not earning what I knew what was possible and fair. So, I decided to venture out on my own.
I now own multiple successful side practices and businesses as an NP. My goal is to share the knowledge I have learned and developed to my fellow NP colleagues so you can reach a level of success that very few NPs will ever achieve. It is possible to build profitable practices and businesses as a nurse practitioner! Do not let anyone else tell you otherwise!
Follow me at www.EliteNP.com!
Interested in learning more? Check out the rest of The Elite Nurse Practitioner course line up!


Interested in bundling some courses? Visit our bundle checkout for big savings: